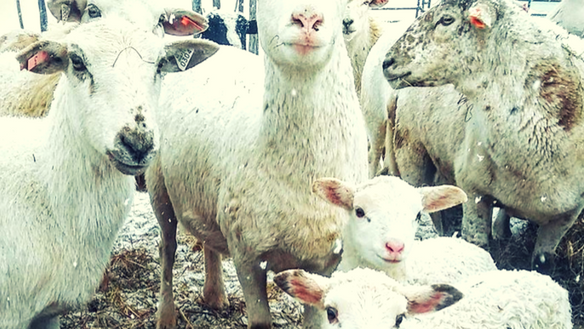 What makes your heart ache?
We have had 22 healthy sheep born this winter, but the other day, all I could think about was this little one right here. We dripped syringes full of milk in her mouth, tried to get her warm, consulted the vet, and doctored her sick mama. (I will spare you the details of that.)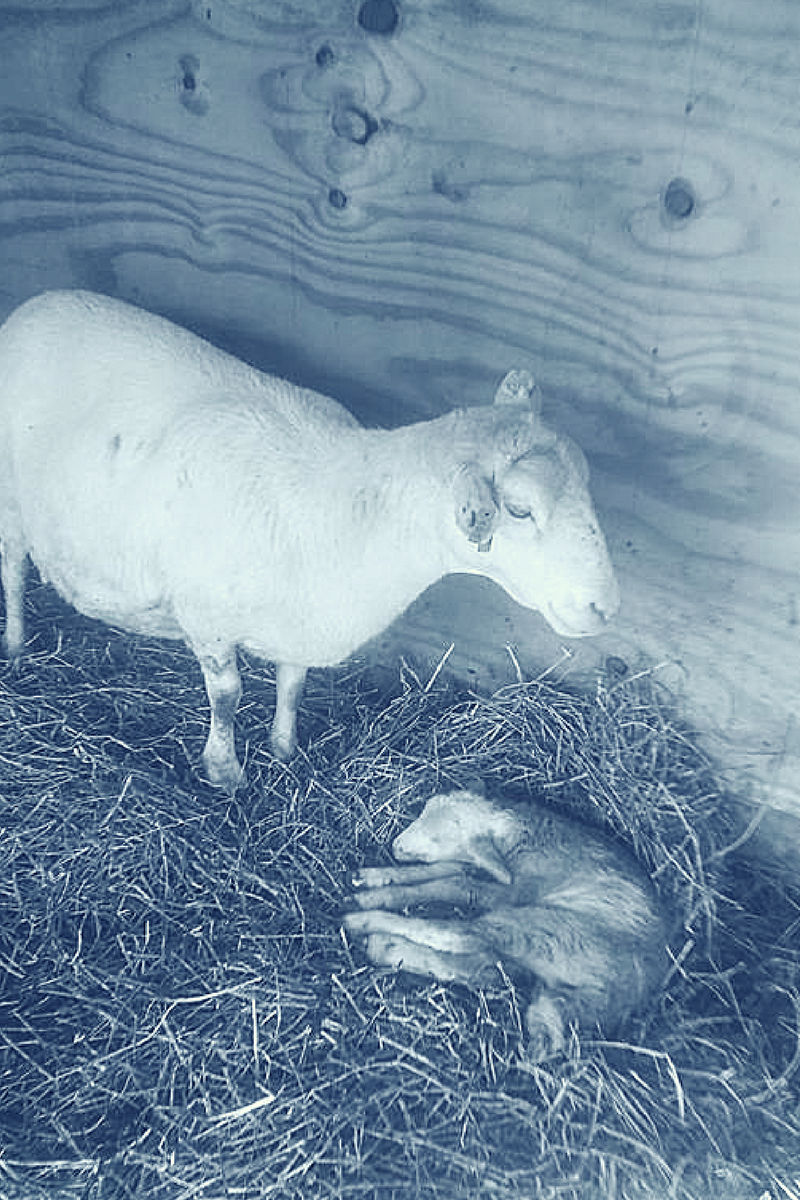 Death has become something familiar since we started farming, but it still makes my stomach hurt.
She died about 10 minutes after I took this picture.
"Suppose one of you has a hundred sheep and loses one of them. Does he not leave the ninety-nine in the open country and go after the lost until he finds it?…" (Luke 15).
I think about how hard it was to swallow the loss of this little lamb who I only knew about two days.
It actually hurt my heart.
And then I think about those I wish knew Jesus.
Known by their Father since before they sprang up in the womb, made in His image, beloved, chosen, wanted, and knit together with a soul made for an eternal home. I can't even begin to taste the way His heart aches for them—I only know my own human achings—but I know it does.
"[The Lord] is patient with you, not wanting any to perish, but everyone to come to repentance" (2 Peter 3).
Imagine having the privilege to say this to someone you wish knew Jesus:
There is a shepherd who prioritizes you, out of all of the other 7 billion sheep on this planet—even while miraculously, somehow prioritizing all the others as well—who aches for you; who waits for you; who welcomes you and calls your name and who has been by your side, and is by your side, fighting for your life since before you took a breath.
Will you let me help you find Him?
Will you let Him carry you home?

You have the most faithful Shepherd; His name is Jesus.
Oh, that you and I would help introduce lost sheep to the Shepherd.
Jordyn Osburn
Child of Jesus, wife, mother, farmer and writer.