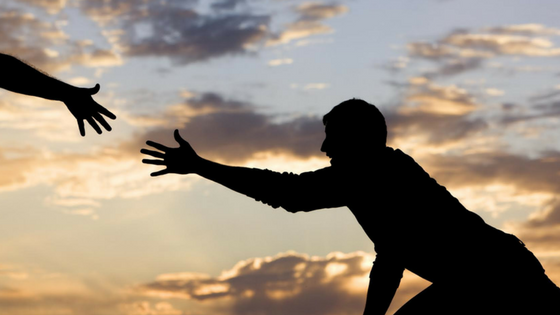 Understanding why Muslims turn to Jesus can help you share the gospel
Why Muslims turn to Jesus
Between 1991 and 2007, Fuller Theological Seminary's School of Intercultural Studies conducted a survey among 750 Muslims who had converted to Christianity. Participants were from 30 countries, representing 50 ethnic groups. Here are some of the respondents' most-cited reasons for converting to the Christian faith:

A loving lifestyle
Former Muslims credited the love that Christians demonstrated in their relationships with non-Christians and their treatment of women as equals.
The undeniable power of God
Many Muslims reported that God had used visions and dreams to influence their decisions to convert. After professing Christ, an increase in experiencing God—especially in dreams—increased. Muslims also recognized that the prayers of Christians had healed the disabled and delivered others from the demonic.
Dissatisfaction with their experience of Islam
It was noted that Christian-to-Christian violence was less prominent than Muslim-to-Muslim violence. The Koran had produced profound disillusionment because of its emphasis on "God's punishment more than his love, and the use of violence to impose Islamic laws." Others cited Islamic militancy and the failure of Islamic law to transform society.
The Bible's truth
Muslims are generally taught that the Torah, Psalms, and the Gospels are from God, but that they became corrupted. These Christian converts said, however, that the truth of God found in Scripture became compelling for them and key to their understanding of God's character.
The Bible's teachings about a loving God
God's love for all His children was especially eye-opening for Muslims, particularly in light of the Qur'an's teaching that God's love is conditional. Yet a Christian can be certain of their forgiveness and salvation. Converts were moved by the love expressed specifically through the life and teachings of Jesus.
How this can help you share the gospel
The Fuller study is not only evidence of what Muslims are looking for in their faith experience, it points to the felt needs of every one of God's children on this planet.
We want to experience authentic love.
We want to put our trust in someone powerful.
We want to believe in what we practice.
We seek truth.
We want a loving God.
We know that Christianity answers these felt needs–as evidenced even by former Muslims!–and you can be part of sharing the Gospel by meeting these felt needs in others through:
Love
You can make an extraordinary impact through your ordinary life with an extraordinary message: that God extravagantly loves all people! That each person's life matters to Him! Your daily actions can intentionally communicate the dignity, respect, hope, faith and love of the Father through noticing others, listening to them, and serving them. This is John 13:35 in action! "Your love for one another will prove to the world that you are my disciples."
Prayer
We know that Satan has blinded the minds of those who don't believe (2 Corinthians 4:4) but we also know that we possess God's great power in order to help introduce someone directly to Him! The same power that raised Christ from the dead (Ephesians 1:19-20) is at your disposal. The Holy Spirit wants to intercede on your behalf (Romans 8:26-27)! You can pray for the people you are trying to help discover Jesus. Tap into the power!
Asking questions
Good questions allow people to discover—or rediscover—for themselves, and uncover new truths. Good questions show that you care enough to be curious. And true curiosity—genuine interest in a person and his or her story—flows from that loving conviction that each person's life matters. Authentic curiosity about someone's thoughts and opinions can create a bond of trust that open the way for more significant conversations about faith. Good questions help people wrestle with their own beliefs about God.