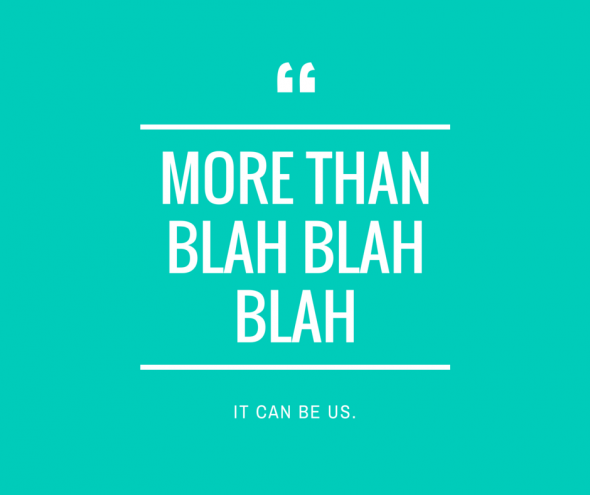 On the Radio – Walk the Way
This is Walk the Way. Brought to you by Q Place. I'm Jeff Klein.
I recently saw a video of a Southwest flight attendant turning her safety speech into a comedy routine.
She said things like, "Flight attendants are coming by hoping you'll tell them how good looking they are as they make sure your tables and and seatbacks are in their full upright position."
"As you know, it a no smoking, no whining, no complaining flight."
And toward the end, "Just do what we say and nobody gets hurt."
Awesome.
Now I confess I'm sometimes that passenger who checks out and doesn't even look up for the same blaah, blaah, blaah – even though it's for my own SAFETY. But maybe, just maybe, I would for this flight attendant: she's engaging – she found a way to do the same thing differently.
What if Christians could do the same? I have to believe that most of the world only hears blah, blah, blah, from us. But what if we could facilitate engagement in a new way?
For more on how, check out QPlace.com/walktheway.
__________________________________
Inspired, blessed or challenged by what you heard? Ask your local Christian radio station to add the Walk the Way radio minute to their program line-up by clicking here. And make sure to check out the Walk the Way Facebook page. You can join the community there for daily, vibrant spiritual conversations. Thanks for listening!
And if you hadn't WATCHED this innovative flight attendant in action? Go ahead and watch her here!