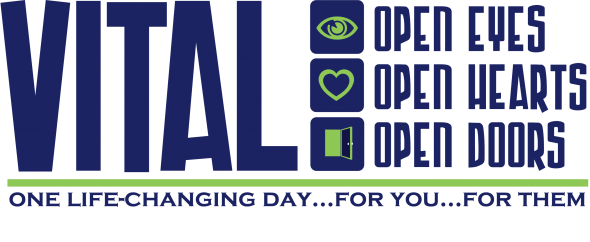 More VITAL Events: Coming Soon!
After three successful regional VITAL events last winter and spring in Detroit, the San Francisco Bay area and Seattle, Q Place is excited to present two more VITAL events this fall!
On September 23, VITAL: Denver comes to Bear Valley Church in Lakewood, Colorado; and on October 22, VITAL: SF East Bay comes to Community Presbyterian Church in San Francisco, California, specifically reaching the greater Oakland area. These one-day conferences provide a great way for participants to catch a vision for Q Place and our ancient/future model of mobilization that is designed to create disciples who feel empowered to become disciple makers themselves.
A key feature of our regional VITAL events is watching a real Q Place in action throughout the day; so that in addition to hearing about this approach, VITAL participants can see what it looks like and interact together, envisioning how Q Place ministries might be launched through their churches. One participant commented, "This is doable. Seeing three people walk through it… We could sense the Spirit, see the hunger, imagine the kingdom advancing." Another expressed it this way: "I was encouraged that outreach is something that is possible for me to do…very practical insights and help."
Also bringing his expertise, experience and passion for spreading the Gospel, our ministry friend, Hugh Halter, will join us for each of our fall VITAL events once again. Alongside the Q Place team, Hugh will share tangible ways to rethink and reimagine a lived-out faith.
VITAL challenges each of us to think about what it means to be a disciple and follower of Jesus in new ways, as it inspires and motivates us to get up from our seats and get moving, while providing practical equipping on how to begin.