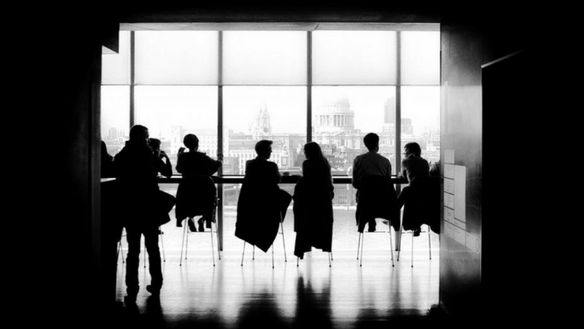 Have you ever considered this first step?
Here's a radio-minute that aired nationally this week on Q Place's Walk the Way:
This is Walk the Way, brought to you by Q Place, I'm Jeff Klein. And I'm Pam Klein.
The Western world is increasingly skeptical of institutional Christianity. Yet at the same time, people are extremely open to spiritual conversations.
Have you ever considered that exploring God and the Bible with a few others, in your own home or at the coffee shop or on the train to work, might be a great first step for people who will most likely never step through the doors of a church?
Facilitating a small group discussion with spiritual seekers is an old, new way of evangelism.
Listen to what small group guru Bill Donahue writes:
Small groups were an integral part of the early church structure. They were small enough to allow individual members to minister to one another, use their spiritual gifts, and be discipled in the teachings of Christ. In addition, they were vibrant and life-giving communities where evangelism could take place as unchurched people watched a loving and compassionate community in action.
The same is true today. For more, download our free devotional at walkthewayradio.com.
___________________
Inspired, blessed, or challenged by Q Place's Walk the Way radio minute? Ask your local Christian radio station to add Walk the Way to their program line-up! And make sure to check out the Walk the Way Facebook page. You can join the community there for daily, vibrant spiritual conversations. We hope you'll catch Q Place…on the radio!