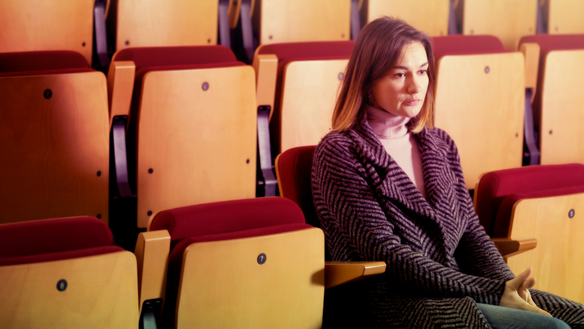 Can you do what Jesus did?
Not too long ago, on the way out of church, Jack and his wife, Pat, noticed a woman, alone, still sitting in her seat.
But because they'd been trained to notice others and understand that, in the middle of their ordinary routines and ordinary days, God puts people in front of us for a reason, they stopped to say hello, introduce themselves, and ask if anything was wrong.
The three ended up eating together and through asking questions and listening, they unpacked the woman's story. Her husband had left, she lost her job, and now she felt at the end of her rope.
But Jack and Pat felt called to walk alongside her. After praying and hearing God's direction, they helped with some expenses and, Jack, using his business skills, assisted her in starting up her own cleaning business.
Today, she sees a brighter future.
Little things
Noticing. Praying. Initiating conversations. Listening and Asking Questions. Do these simple practices actually account for that much? Paul Sparks, Tim Soerens, and Dwight J. Friesen, say this in their book The New Parish:
Personal practices are simply the routines, patterns and everyday habits you carry out in the neighborhood that give you the opportunity to engage with what's happening. . . . Most of your presence in the neighborhood is incredibly ordinary, but that doesn't mean it shouldn't be intentional. For example, you decide to drink coffee at the local café instead of driving miles away. You play pickup basketball with neighbors at the park around the corner instead of playing in a church league. You and a few neighbors decide to share a meal every Wednesday, or you pick a time to meet each week at the playground where the kids can play together.
You might be thinking to yourself, "Is this your brilliant idea for joining God in the renewal of all things? To drink coffee at the local café?" Of course none of these practices appears to be earth shaking, but they will always be the starting place for weaving together a fabric of care and for illuminating what's possible. And sometimes really big changes occur as a result of very ordinary practices. 
Simply doing what Jesus did
If Jesus' life is any measure, Sparks, Soerens, and Friesen are on the right track.
Jesus noticed people. People like Zaccheaus and the crippled man at the pool of Bethesda.
Jesus initiated countless conversations. Remember the story of the Samaritan woman at the well? Jesus intentionally went out of his way to engage with her, notice her, and ask her some questions.
Jesus prayed. The Bible records Jesus praying 25 times during his earthly ministry.
Jesus listened and asked questions, intent on engaging in meaningful conversations with people such as his disciples at Caesarea Philippi and a blind beggar in Jericho.
Doing little, intentional things were certainly part of the way Jesus joined his Father in his mission–and Jack and Pat say that being trained to live the same way, by simply emulating what Jesus would do, is key to the way they move in their lives now.