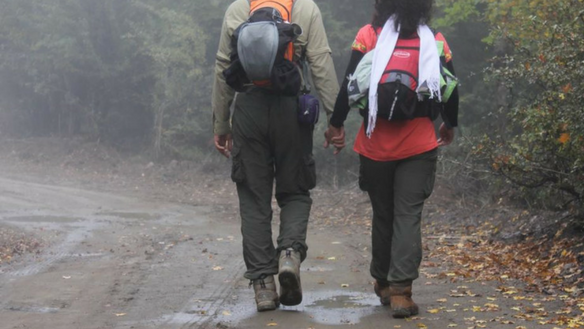 Making relationships changes the game. On the radio with Q Place's Walk the Way
This is Walk the Way. Brought to you by Q Place. I'm Jeff Klein.
After spending a whole day with me at one of my workshops, a man in the back raised his hand with excitement.
When I called on Burt, he got kind of emotional and said, "I don't know why, but I feel closer to the people of my church and closer to God than I ever have after practicing these skills all day."
Wow. It's amazing how building relationships can change our hearts.
What do you think would happen if you intentionally built relationships with the people in your life?
How would your heart change toward your family, neighbors, co-workers and friends?
When our hearts are moved towards others and we began to feel the same love that the Lord has for them, we will be changed.
Burt was changed from only a few hours of practice. What if we made it a lifestyle?
"Walk the Way of Jesus" is a free devotional to help you not just walk with Jesus, but walk like Jesus. Get it today at WalkTheWayRadio.com
_______________
Inspired, blessed, or challenged by Q Place's Walk the Way radio minute? Ask your local Christian radio station to add Walk the Way to their program line-up! And make sure to check out the Walk the Way Facebook page. You can join the community there for daily, vibrant spiritual conversations. We hope you'll catch Q Place…on the radio!