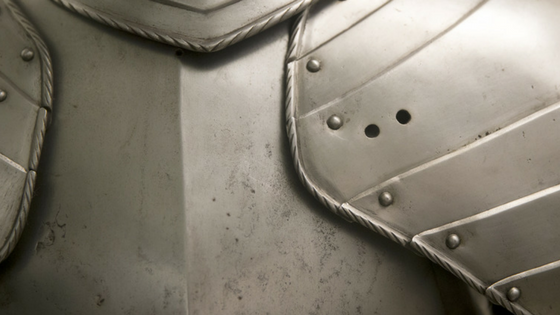 What one thing matters most in evangelism?
American ingenuity and its accompanying, vigorous spirit of entrepreneurialism are both very empowering notions.
But it's interesting when the church—or the Christian—attempts to apply some of these same clear business principles to our ministry, missional, and evangelism efforts. Although there is absolutely nothing inherently wrong with working hard, setting goals, and strategizing to systematically achieve even our spiritual goals, functioning this way can cause us to think we have a measure of control that we actually don't.
We exist in what appears to be a somewhat manageable and apparent visible world, but we need to look again.
Our mistakes
Priscilla Shirer writes this in her 7-session Bible study The Armor of God (LifeWay Press ©2015, p. 16):
The first-century Ephesian culture was well acquainted with the spiritual realm. Most everyone who lived in the Mediterranean world during this time period believed evil spirits existed. They didn't spend time trying to determine whether or not a spirit was real but rather how to manage and hinder the beings who lived in it. (Check out Paul's experiences at Ephesus in Acts 19:11-41.)
So when Paul wrote his letter to the Ephesian church, he would not have to convince them of their need for a countermeasure against demonic influence. They knew they needed it desperately…
Today, as we live out our beliefs about the spiritual realm…we tend to make one of two mistakes:
1. We overestimate [the Devil's] impact in our lives, living with an inflated, erroneous perspective of his actual influence and abilities. As a result, we are laden with undue fear and anxiety.
2. We underestimate him and miscalculate the impact of his influence in our lives. We prioritize what we see over what we can't.
Likewise, when it comes to all our efforts and our well-planned programs and strategies to share our faith, have we overestimated our own abilities and underestimated the forces we cannot see?
The invisible world
There is an enemy who would like nothing more than for us to ignore the myriad spiritual realities behind the physical one we actually see and experience and feel somewhat capable of changing or at least managing. And the more we're focused on what we can actually do, accomplish, and achieve with our own efforts, the more he can persist in running rampant below the surface.
Do we believe this to be true?
For we are not fighting against flesh-and-blood enemies, but against evil rulers and authorities of the unseen world, against mighty powers in this dark world, and against evil spirits in the heavenly places. (Eph 6:12, NLT)
When it comes to having spiritual conversations and the hope of helping others understand Jesus, we need to understand what we're up against. In this visible world, we're actually waging war against an invisible enemy who devours souls like a "roaring lion" (I Peter 5:8).
Priscilla Shirer continues on p. 17 in the study:
The enemy's approach is cryptic. He keeps his activity so cleverly hidden that we almost forget his existence or, at best, only recognize his presence in theoretical, nonthreatening ways. We are far less quick to discern his schemes, pinpoint his efforts, and proactively combat them the way other cultures (albeit incorrectly at times) may have done. We've become a culture relatively unaware of the enemy's presence, unaware of his conspiracies to destroy our lives, unaware that he's distracting us from reaching our destinies.
Not to mention completely keeping others from any movement toward Jesus. "Satan, who is the god of this world, has blinded the minds of those who don't believe. They are unable to see the glorious light of the Good News. They don't understand this message about the glory of Christ, who is the exact likeness of God" (2 Corinthians 4:4).
Prayer
Spiritual victory in our own or someone else's life is directly connected to our ability to, as Priscilla says, "Take. Stuff. Back."
In Jesus' name.
Prayer—in Jesus' name—is the one thing that matters most in evangelism and sharing the gospel. Without it, we are unable to defeat what lurks in the invisible realm and help someone to come to know Jesus.
Turns out, there aren't only six pieces of armor as most people think. There are seven. Prayer is the linchpin that holds our armor together. It is what activates all the other pieces and fortifies you as a soldier in battle. It is the device that empowers and 'charges up' every other piece so they can be used effectively against the enemy. Without prayer—I say it again—your armor cannot, will not, be infused with the power that only God's Spirit can give. (Priscilla Shirer, The Armor of God, p. 35.)
Today, commit to pray—go to battle for those you want to see saved.