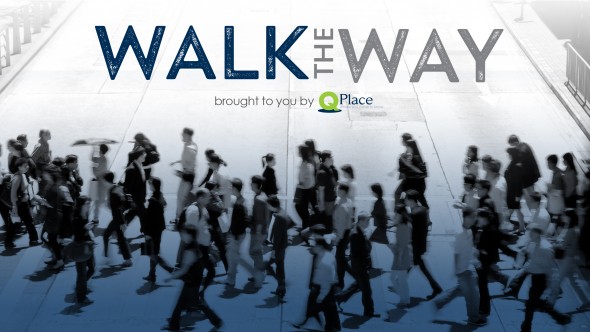 On the Radio – Walk the Way
This is Walk the Way, brought to you by Q Place,  I'm Jeff Klein. And I'm Pam Klein
When we traveled to Australia a few years ago, we drove along Australia's Great Ocean Road, with its massive coastline cliffs.
When we stopped at a beach inlet, we heard the ocean, roaring somewhere in the distance.
So we set off in search of the sound. Surely the ocean was right there! It wasn't. Now, I'm the adventurous one, but even I thought we should turn back. Jeff wanted to press on. So we did.
Finally, open before us, was the Bass Strait, where the Southern Ocean meets the Indian Ocean–huge waves, an endless coastline, as far as we could see. Awesome.
We would have missed it if we'd turned back.
This is a great picture of our Christian life.
We start out, anxious to explore and discover, to share our faith and change the world. But then? For some reason we shrink back from the Great Commission.
Don't miss out on the adventure of walking alongside someone into faith.
For more – go to qplace.com

________________________________
Inspired, blessed or challenged by Q Place's Walk the Way radio minute? Ask your local Christian radio station to add Walk the Way to their program line-up! And make sure to check out the Walk the Way Facebook page. You can join the community there for daily, vibrant spiritual conversations. We hope you'll catch Q Place…on the radio!