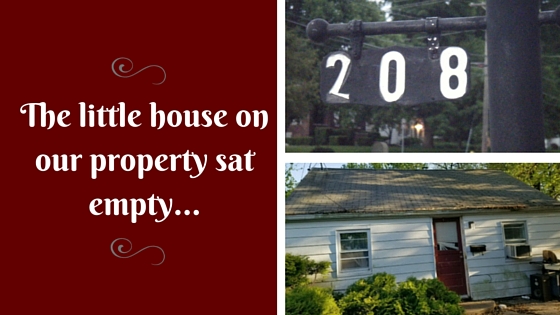 My daughter received a birthday party invitation, and she was thrilled! We had only lived there a couple months, and she constantly complained she didn't know anybody. How could we say "No"?
It was a sleepover. The address was at the east end of our road. I helped my daughter pack a bag, and we headed down the road. I pulled into the plain, white apartment building parking lot and saw a woman and a gaggle of girls trying to get all their stuff into a pickup truck. As I helped my daughter out of the car, a woman who wore blue jeans and a baggy tee-shirt, with dishwater blonde hair in a ponytail, introduced herself. "Hi, I'm Debbie."
I introduced myself and my daughter. Debbie's daughter, Mandy, came over and welcomed my daughter.
Debbie explained that she was taking the girls to the Super 8 for the night. I quickly glanced at all the girls and the luggage trying to fit into that beat-up, mostly blue pickup and asked, "Do you need help?"
She smiled, "That would be great!"
We loaded up the girls into the two vehicles, and I followed her to the Super 8. I helped her wrangle everyone into the hotel, where she explained her plan to order pizzas and watch movies in the room. Then she pulled me aside and quietly told me a pedophile had moved into her apartment building, and she couldn't have Mandy's birthday party there. She told me she was trying to find a different place to live, but she was currently off work due to a recent back surgery. She lowered her voice even more and said her ex-husband had raped her and damaged her back. Then she unceremoniously pulled up the back of her tee shirt and showed me the huge scar on her back.
I wondered, "Who is this woman, and why is she telling me this?"
With a heavy heart, I pulled into my own driveway. My headlights reflected on the little "in-law" house on our property, as if God himself spotlighted a solution.
The little house on our property sat empty, save for a few boxes we hadn't had time to unpack after the move. My husband and I had talked about what we would do with this little house—complete with little kitchen and little bathroom—but we hadn't yet made any decisions.
I recounted the night's events to my husband. Then suggested we allow this woman and her two kids to move into the little house temporarily. We talked for hours about the pros and cons of allowing this unknown family to live on our property. Should sharing the love of Christ overcome the fear and uncertainty we were feeling?
When I picked up my daughter the next morning, Debbie was still eager to share more of her story with me. I told her about our little house in the back and asked if she might be interested in staying there temporarily, while they searched for an apartment. It was a tiny house, and I didn't think their family of three would be very comfortable. Within a couple days, her family had sleeping bags and a few other things in order to try it out.
They loved staying there, and Debbie especially liked that the house was difficult to see from the main road. Over the following months, our kids would often hang out together, and Debbie would often drop by for a cup of coffee and some conversation.
One day, on her way out the back door, she paused and asked, "Why are you guys doing this?"
Now, the Bible says we should always be prepared to give an answer to everyone who asks the reason for our hope, but I drew a blank and stammered, "Why not?"
I felt really stupid. What a lost opportunity. But in retrospect, I have come to understand that, at least at that moment, the best way for me to show her the hope that I had was to give her some hope. Perhaps my best possible testimony was unconditional love—to welcome them in, baggy tees, broken backs, beat up trucks, and all.
Kim Taylor
Q Place Office Manager