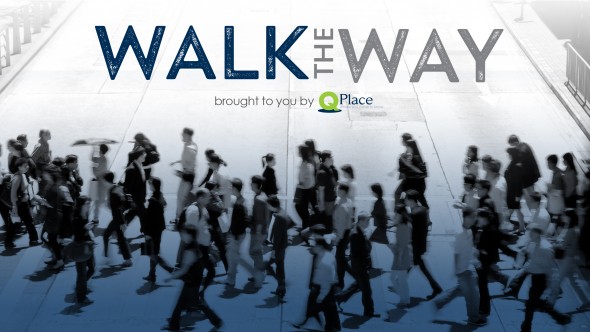 On the Radio – Walk the Way
This is Walk the Way, brought to you by Q Place, I'm Jeff Klein.
The story of Israel is the story of God delivering His people from slavery and offering them a new life in the Promised Land.
But at the border, God's people face a decision: Take take full possession of the life He has for them and leave their old one behind once and for all, or not?
But despite the assurance of His presence, the people respond, No Thanks. We're too scared; we're not sure. We actually like Egypt and slavery better.
What was holding them back?
All around you and me are people who are still choosing what Israel did way back then.
And then there's you and me, unwilling to help them enter the promised land – or at the very least – just not knowing how.
My work with Q Place has taught me so much about how easy it really is to begin to have spiritual conversations with people who believe differently.
And starting a conversation group is just not that hard.
Interested in learning more? Check out qplace.com/walktheway.
_____________________________________________________
Inspired, blessed or challenged by Q Place's Walk the Way radio minute? Ask your local Christian radio station to add Walk the Way to their program line-up with just one click! And make sure to check out the Walk the Way Facebook page. You can join the community there for daily, vibrant spiritual conversations. We hope you'll catch Q Place…on the radio!