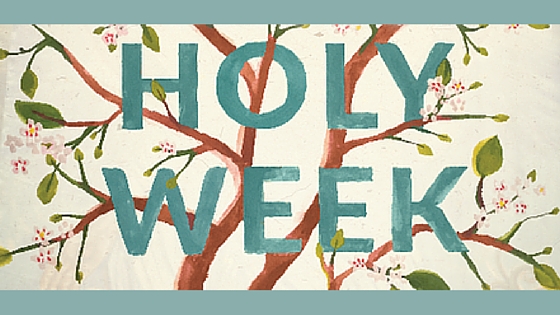 The movie The Way is a powerful and inspirational story about family, friends and the challenges faced while navigating an ever-changing and complicated world.
Martin Sheen plays Tom, an agitated, easily irritated American doctor who comes to France to deal with the tragic loss of his son. But rather than return home, Tom decides to embark on the historical pilgrimage "The Way of St. James" to honor what was his son's desire to finish that same journey.
Yet Tom has no idea about the profound impact this trip will have on him.
Cynical about faith, he has always been a man to dismiss God and religion, but while trekking the same path his dead son once did and meeting fellow sojourners along the way, he finds that he cannot deny that he also has a growing thirst for something—or Someone.
It seems to me that Holy Week is a similar journey for believers. Some of us actually began trekking back on Ash Wednesday and have trekked through Lent for the better part of thirty-four days, all winding up at the Holy Week precipice together. Beginning with Palm Sunday, Holy Week is the last 6-day journey of Lent that invites each one of us to walk alongside Jesus in order to remember and more fully experience what He did for us on the Cross.
This set-apart week in the church calendar is an invitation for each one of us to choose to be like Tom and make a pilgrimage.
But why remember, mark and experience Holy Week and Jesus' way to the cross again? After all, haven't many of us done this many times before?
Perhaps we have. But I believe that a focused, intentional participation in Holy Week year after year can deepen us and drive us to more fully grasp how much God loves us and nurture a growing desire to share that Love with others. Whether you've walked through all of the Lenten season or not, Holy Week calls out, reminding us that, like Tom, we cannot deny that we thirst for something or Someone; and that "Someone" actually did something to quench that thirst once and for all.
Holy Week: Palm Sunday. The Stations of the Cross. Maundy Thursday. Good Friday. Holy Saturday. Will you walk to the cross this week with Jesus? Will you participate with your fellow believers—your church family perhaps—and go together? Will you consider asking someone else to come along with you who needs to experience the saving love of Jesus?
This week, will you choose to intentionally pilgrimage to the cross? We're all a bit like Tom and have no idea how participating in Holy Week will impact us and our desire to share our faith.
Jeff Klein
Q Place National Field Director
On Q invites you to check back on this Wednesday of Holy Week when we'll hear from Jeff Klein again via video, talking about Easter's Love.