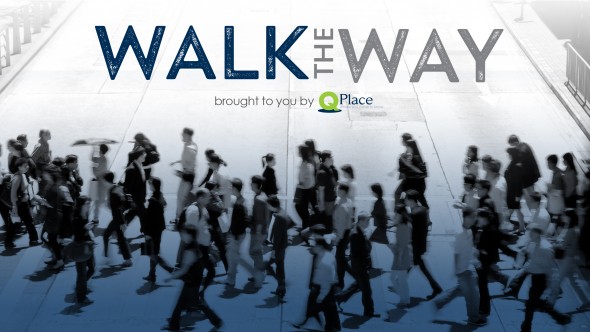 On the Radio – Walk the Way
This is Walk the Way. Brought to you by Q Place. I'm Jeff Klein. And I'm Pam Klein.
Navy Commander D. Michael Abrashoff used 3 questions to turn around the operations of the USS Benfold, one of the U.S. Navy's most modern warships — from worst to first:
What do you like best about this ship?
What do you like least?
What would you change if you could?
And continually asking them, listening and taking action produced astounding results in just 20 months:
He operated on only 75% of his budget returning 1.4 million dollars to the Navy.

The promotion rate of his people was 2 1/2 times the Navy average.

The pre-deployment training cycle, which usually takes 52 days, was completed in just 19.

On average, only 54% of sailors make it through their first tour of duty. Commander Abrashoff retained 100% of his sailors.
What do you think about this?
How do you think you could use questions to turn around someone's life?
Let's talk about it together on facebook.com/walktheway
______________________________
Inspired, blessed or challenged by Q Place's Walk the Way radio minute? Ask your local Christian radio station to add Walk the Way to their program line-up with just one click! And make sure to check out the Walk the Way Facebook page. You can join the community there for daily, vibrant spiritual conversations. We hope you'll catch Q Place…on the radio!