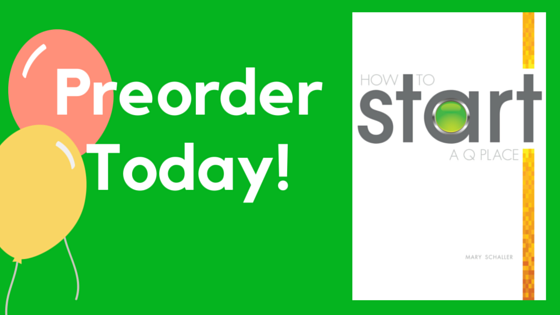 Why get a new, updated edition of How to Start a Q Place?
We have learned a whole lot in six years, and the new edition of How to Start a Q Place—coming soon!—is your go-to place to start a brand new group!
The specifics?
All through the book you will see…
how to start up with a triad—the core for a strong, healthy group
the 9 Arts—for more and more meaningful conversations about God
more discussion options—such as our new, simple Bible Conversation cards—that may be a better starting point for a new group
a wealth of supplemental resources and how to tap into them
connections with our Starting a Q Place videos
next step options that are a better fit than ever
If your group has experienced God working through Scripture in your discussions, don't keep it to yourself! People out there would love to be in a Q Place if there were more of them.
Who do you know who could start a new Q Place?
Think of…
Group members who have grown in their faith.
Young adult Christians you know who have millennial friends.
People in your church who have heard stories of your Q Place.
Yourself! You could start a brand new group!
Take advantage of our "New Start to the New Year" Sale!
Preorder today (through January 15) with coupon code newstartsale
Just $6 for Qplus members! (40% off the cover price) Log in and use coupon code.
$8 for nonmembers (25% off) with coupon code.
Become a member first at 40% off, using coupon code newmembersale