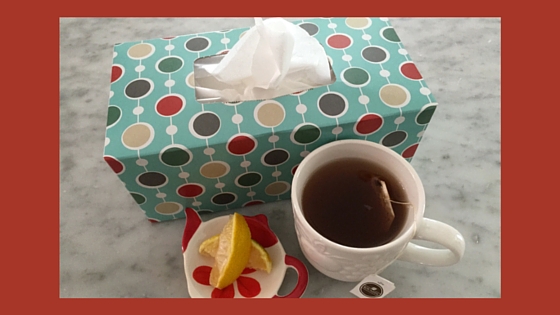 Ever been so intent on noticing others that you had no idea someone was noticing you? An experience I had a few years ago confirmed that you never know who's watching your life.
It was Christmastime and Starbucks was its usual crazy busy. I had been working a lot but had no defining moment that I could point to that would explain what I did to throw my back out. I spent most of Christmas Eve and Christmas Day on the couch, but I knew that others had covered for me while I was gone during Thanksgiving. There was no one to call to take my shift the morning after Christmas.
As the day got underway, I figured out that as long as I didn't make any moves that would set off the lightning bolt of pain I would going to be able to function. Tricky thing was, I didn't know what moves those would be. Great.
The shift was becoming quite a grind when I caught Chris' eye in line. When he asked, "How are you doing?", I simply shared that my back was hurting. Immediately his usually twinkling eyes filled with concern. He told that he had had two back surgeries, that surgery is the last-resort option, and that I didn't want to let my condition get to that point. He urged me to get it checked out as soon as possible.
What was this? I am so used to being the one noticing, that I was caught off guard when Chris demonstrated that he saw me—the person behind the apron—each time I made his drink. After he left, I made a mental note to thank him for caring, and to ask what led to his surgeries. Turns out, he was in not one, but two helicopter crashes during his tours of duty as a Marine. No wonder he drives race cars to unwind!
My back pain eased as my shift ended, and, ironically, I felt the best I had in two days by the time I clocked out and headed for home and the couch. Chris isn't a doctor, but his thoughtfulness was just the "medicine" I needed.
Noticing is good medicine and empowers each one of us to initiate spiritual conversations that could have eternal significance. I want to live with this intention, don't you?
Who in your life usually notices you?
And who can YOU be good medicine for?

Jenn Nahrstadt
Friend of Q Place