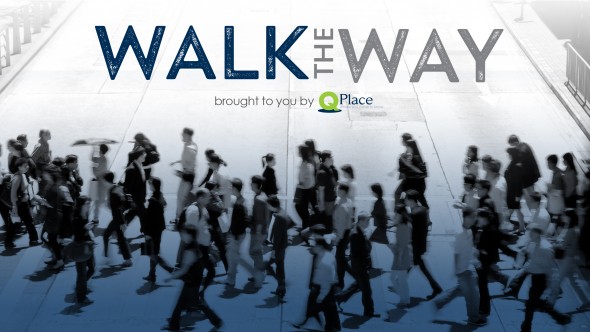 On the Radio – Walk the Way
This is Walk the Way. Brought to you by Q Place. I'm Jeff Klein.
Right before Christmas, Pam and I took the kids into the Madhouse on Madison for an early Christmas present. A Chicago Blackhawks game.
It was a great start to Christmas vacation!
On our way out of the stadium after the game, I was laser focused on getting us through the throngs of people, out to the parking lot. It was cold, and I was intent on weaving in and through the crowds, walking really fast, to get to our car. Our oldest son, Ben, kept pace with me.
But what neither Ben or I realized was that Pam, Lenna, Morghin and Joe, were nowhere behind us.
In our hurry, we hadn't noticed.
Man! Caught again!
How many of us are so wrapped up in our daily schedules and busy lives that we have no idea who needs our attention?
The same is true spiritually. As followers of Jesus, one of the best gifts that we can give to people is our real and focused attention and to walk alongside.
Practice at QPlace.com/walktheway.
_______________________________________
Inspired, blessed or challenged by Q Place's Walk the Way radio minute? Ask your local Christian radio station to add Walk the Way to their program line-up with just one click! And make sure to check out the Walk the Way Facebook page. You can join the community there for daily, vibrant spiritual conversations. We hope you'll catch Q Place…on the radio!