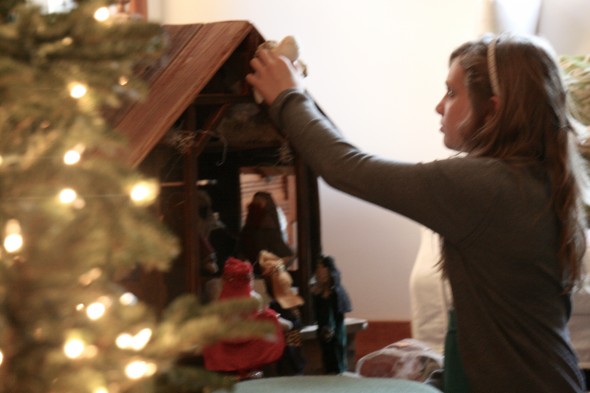 On the Radio – Walk the Way
This is Walk the Way, brought to you by Q Place, I'm Jeff Klein.
This past Sunday marked the start of Advent, the official beginning  of the season that the church celebrates and uses to prepare itself for the coming of Jesus, then, and now, into a world that so desperately needs it.
And I love how my church ushered it in.
Our worship team decided we'd transform the small gymnasium where we gather to look like a back alley. Plastic, crumpled paper bags, old pizza boxes, magazines and beer cans littered the floor.
The reality of this present world surrounded us and we sat and worshiped smack in the middle of it.
Then it was time for the Lord's Supper. But no one knew that the crumpled paper bags contained bread and the tipped over bottles had grape juice.
Christ's body and blood. Right in the thick of it.
No one expected that.
Does anybody?
This Advent season, I pray you'll be the one to help someone else discover Jesus in places and ways they'd never expect.
Join us on an Advent journey at facebook.com/walktheway.
______________________________

Inspired, blessed or challenged by Q Place's Walk the Way radio minute? Ask your local Christian radio station to add Walk the Way to their program line-up with just one click! And make sure to check out the Walk the Way Facebook page. You can join the community there for daily, vibrant spiritual conversations. We hope you'll catch Q Place…on the radio!