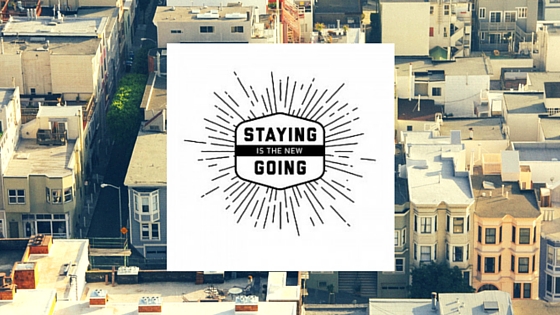 Editor's Note:  Regular On Q contributor Jenn Nahrstadt discovered Alan Briggs while surfing the internet. She forwarded the link to what she read because his words align so closely with the vision of Q Place. We asked Alan if we could share his words. He graciously agreed. Welcome, Alan, to On Q.
It was a beautiful spring afternoon, and I was taking the short walk to pick up my kids from school. Parents who walk the same route every day to scoop up their kids walked hurriedly by me with their heads down. No "Hello," not even the customary head nod, just the classic American silent treatment.
Our family was in the throes of grief and loss from the sudden and tragic loss of my mother-in-law. I recognized in my neighbors that day the same pain we were feeling. Broken and hurting, isolated, they never navigated past the surface with those around them.
The neighborhood itself reflected this. Front porches were empty, and garages were closed. Something was strangely wrong about the whole thing—but also strangely normal.
That day God gave me missionary lenses, and I started to see the cracks in my neighborhood, cracks in my current relationships, even cracks in my city.
Seeing things you've not seen before can give you a headache.
As I combed Scripture I was reminded that the gospel can fill all the cracks. The people in our neighborhood, so uncomfortably close to us, weren't looking for handouts; they were waiting for relationships. God had placed us in our home—not as tenants, but as missionaries.
Now, all I had to do was actually do something.
I don't mean to brag, but I am extremely gifted at finding excuses. My best ones:
"We have nothing in common."

"I don't have time to add one more thing."

"I will scare them off when I talk about Jesus."
I couldn't possibly spend the precious effort to love those right in front of my face.
We began to offer our lives to our neighbors. I have never experienced anything like this—what's often called "incarnational living." Prior to this paradigm shift, my heart had never truly broken for people—my neighbors and my longtime friends alike—who did not know Jesus. Previously I grabbed ministry opportunities, but now I can truly say ministry opportunities are grabbing me.
More importantly, Jesus has gently grabbed me.
Since God opened my eyes to my neighborhood, my family has walked with our neighbors through death and depression, celebrated birthdays and enjoyed game nights, and become friends with those we have next to nothing in common with. I wish it hadn't taken this long for our home to become a hub for ministry. We've put the gospel to a test I've always wanted to take: if we live our lives for Jesus—simply, right where we are—will we taste salty and give off a glow? Growing roots has been a massive risk, but this is a vision I can't walk away from. I am voluntarily stuck.
Alan Briggs
Author, Staying Is the New Going
Copyright Alan Briggs.
Used by permission of the author.
To read Alan's full blog, click here.