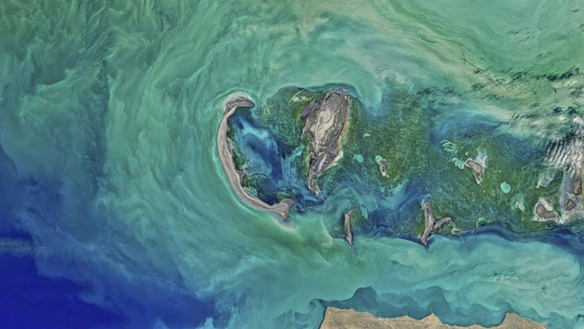 So THIS is your brilliant idea?
 Here's a radio-minute that aired nationally this week on Q Place's Walk the Way:
This is Walk the Way, brought to you by Q Place, I'm Jeff Klein. And I'm Pam Klein.
Paul Sparks, Tim Soerens, and Dwight D. Friesen, say this in their book, The New Parish:
Most of your presence in your neighborhood is incredibly ordinary, but that doesn't mean it shouldn't be intentional. For example, you drink coffee at the local cafe instead of driving miles away. You play pickup basketball with neighbors at the park around the corner instead of playing in a church league. You and a few neighbors decide to share a meal every Wednesday, or you pick a time to meet each week at the playground where the kids can play together.
You might be thinking to yourself, "Is this your brilliant idea for joining God in the renewal of all things?" Of course, none of these practices appears to be earth shaking, but they will always be the starting place…sometimes really big changes occur as a result of very ordinary practices.
For more on the simple things that can count for so much, download our free devotional at walkthewayradio.com.
___________________
Inspired, blessed, or challenged by Q Place's Walk the Way radio minute? Ask your local Christian radio station to add Walk the Way to their program line-up! And make sure to check out the Walk the Way Facebook page. You can join the community there for daily, vibrant spiritual conversations. We hope you'll catch Q Place…on the radio!