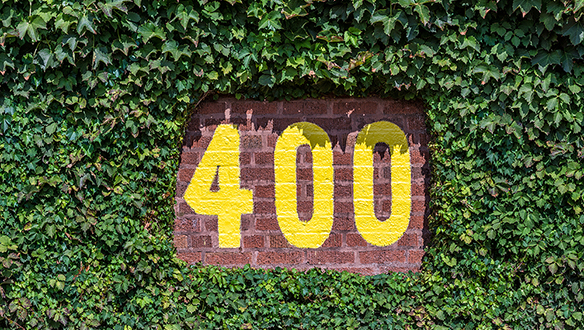 Our entire family watched as much of the Chicago Cubs as we could last summer as they chased after their first World Series victory in 108 years. I doubt that my youngest son, Joseph, even missed one! Baseball is his game—he's played it (and watched it) for most of his seventeen years.
Joseph's also a man of few words. But when he does choose to speak, he either makes the rest of us laugh or comes out with a real gem.
The case for process
Like the time he and I were watching one of those history-making games and Joseph turns to me and asks, "Dad, you know what Joe Maddon (the Cubs' Manager) says about baseball?"
"No, Joseph, what does he say?" And I'm just thinking, Is this going to be a joke or a gem?
Maddon says in order to be successful in baseball, you can't focus on the outcomes because you can't control the outcomes. Instead, you have to focus on the process. That's the stuff you can control.
So, say a guy hits a line shot into right field, and the right fielder makes an amazing diving catch. That wouldn't be the hitter's fault. Think about it. The hitter's approach at the plate was good and it resulted in a hard hit ball. That one just happen to be caught. But if a guy does that over and over again, he'd probably get lots of hits.
Let's say you're a pitcher and you hurl the perfect pitch right where you want it, but a batter happens to golf it out of the park. You can't focus on that outcome—you took the right approach and the outcome was out of your control. The guy just happened to hit a homer even though you made the right pitch. If you keep throwing the right pitch, you'll get the guy out more often than the batter will get a hit.
Maddon says this is how he keeps the pressure off his players. He has them focus on only what they can control, not on what they can't.
A gem, indeed
As I listened to my 16-year-old son share this gem of wisdom, I knew that the Holy Spirit was trying to get my attention.
And it had nothing to do with baseball.
In that moment it came to me: in my work with churches, coming alongside them in their efforts to form evangelistic small groups for seekers in the hopes that they would bring non-believers to Christ and increase the number of baptisms in their churches, we were focused on outcomes. Could it be that focusing on outcomes is what makes God's work so difficult?
Could Joe Maddon's principles about baseball also apply to making disciples who make disciples? Should the church focus on process, rather than outcomes, too? How can we be faithful to the work set before us and trust God for the outcomes?
Trusting the process
At the time of this writing, the second half of the 2017 Major League Baseball season has just begun and my conversations with my son, Joseph, about our beloved Cubs are a little different than they were last year at this time. We admit we're nervous, we're not as confident, and with a very average win-loss record, we're quite frankly wondering if our team can do it again this year.
But when manager Joe Maddon was asked just recently at the All Star Game if he was disappointed by the fact that none of his players were on the roster, his answer was consistent with his philosophy:
I'm not disappointed. These guys are in the process of finding their identities as Major League Baseball players. We will trust the process. The results won't always work out in our favor, but we know that our process will eventually give us a great chance to be there in the end.
When it comes to fulfilling our role in the Great Commission and creating disciples who make disciples, what process will churches follow that will give it the greatest chance to, as Maddon puts it, "be there in the end"?
Jeff Klein
Q Place National Church Partnership Director