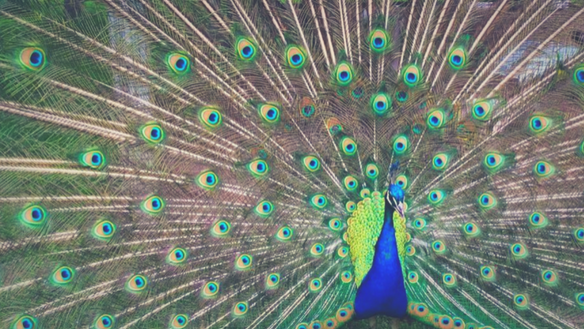 Pastor, do you love what you do?
In September of 2015, the findings of a LifeWay Research survey of 1,500 pastors of evangelical and historically black churches found that only one percent abandon the pulpit each year. This discovery was in stark contrast to other surveys that have been taken–with seemingly contradictory results to the LifeWay study–indicating that many pastors leave the ministry every month! Are the outcomes different because of who was surveyed? What other variables could point to such drastically different results?
It's hard to say, but there are indicators that pastors think about leaving more often than they might let on. Who knows? Perhaps you are even among them!
Regardless, we encourage you to read on.
God has called and gifted me to be a pastor
My spiritual mentors and peers confirm the calling of God on my life
The members of Bayside Church are relying on me and have placed their trust in me.  I would never want to let them down
I really love what I do (most of the time!)
My partner in marriage and in life is equally called to this ministry–I am so thankful for Christie
I am forever grateful for what God has done for me
Loving what you do
Isn't it interesting? Rob was unapologetic in proclaiming that he loves what he does! And can't all of us agree? It does feel so good to love what you do! When anyone has the chance to live fully in to their calling, it's a blessing from the Lord. Pastors are no exception. When Rob elaborates on this reason in his blog, you can almost feel his enthusiasm:
I love people, I love seeing the power of the Gospel change lives, I love teaching God's amazing Word, I love the impact of the power of God to transform people, I love being a sane, rational and hopefully different voice for the Christian faith in the media and online, I love seeing people helped out of poverty and addiction, I love changing people's preconceived ideas of what a Minister is like, and I love helping people see that church has changed.
We couldn't agree more.
How about you? How good would it feel to love what you do–again?
Q Place can help you love what you do!
Listen to what Pastor John Martz of Arvada Covenant Church in Arvada, recently told us:
Often the biggest discouragements of ministry come from the organizational side of the equation, but Q Place has provided me with an outlet for the thing that led me into ministry in the first place—meaningful dialogue with people who are in the process of exploring the claims of Jesus and the dynamics of spiritual engagement! What an incredible opportunity to help engage people in the most important journey of their life, and perhaps even celebrate their entrance into the Kingdom! I don't know any better antidote for a pastor's discouragement than watching a spiritual new birth unfold!
Every person in ministry that I know feels stretched by the demands of life and the work already, but what Q Place has provided for me and my church in ministry, is, quite frankly, what I look forward to most.
We invite you to check out what John and others are talking about–join Q Place on Wednesday, May 17th, for our free webinar.