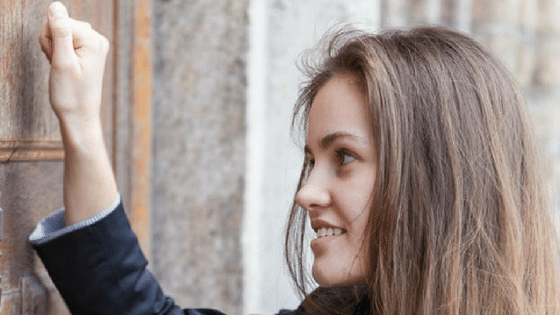 Influence. It's something everyone wants, right? But how does someone become a person of influence? According to Reggie Joiner, influence comes when you decide to become "a consistent presence in someone else's life so you can earn their trust." He'd contend that it all boils down to showing up.
If you'd ask him how he developed his view on this subject, he'd tell you he learned it from Geneva Bray.
Influence Begins with Empathy
Geneva Bray was born in 1893. She grew up in rural Georgia and lived most of her life without indoor plumbing.  She never drove, and her dad withdrew her from college because his brother convinced him that he was wasting his money educating a woman. She taught Sunday school in a small Methodist church.
One day, a nine-year-old girl was brought to the Bray family farm. She was the adopted daughter of Geneva's brother, Herschel, who was the attending physician when this little girl was born to an unwed mother who couldn't keep her. Herschel had committed suicide the year before, and then his wife also ended her life, leaving their little girl orphaned. A family meeting had been called because the county wanted to know if anyone would take her, even though she wasn't a blood relative.
No one would. Except Geneva.
It's Never Too Late
Geneva was 54 when she took Dee Anne into her home. She had no idea when she added a bedroom onto her house, cooked for her, took her to church, made sure she did her homework, screened the boys who wanted to date her, and funded her college and her wedding, that her decision to "show up" would have a ripple effect on the faith of a generation.
How did Geneva Bray become someone with that level of influence?
Dee Anne was Reggie Joiner's mother.
And who is Reggie Joiner?
Reggie Joiner was the founding executive director of family ministry at North Point Community Church, the largest church in the United States. Reggie now heads up the reThink Group, an organization he founded to create curriculum that helps churches partner with families to cultivate the faith of the next generation.
Is Showing Up Worth It?
Although Geneva lived to be 98, she never knew the enormous impact of her decision. But it didn't matter to her. She just knew that Dee Anne needed her.
Recently Reggie shared the story of his Aunt "Nene" in a message series at North Point called "Helping the Next Gen Win." He said, "When you show up, you don't always know what's going to happen. You can't always see the future. But you find out that it's worth it."
What kind of influence do you want to have on the next generation, on your family, on your neighbors, coworkers, and friends? You can hear Reggie's complete message about the power of influence, entitled Show Up, at northpointonline.tv.
_______________________________
Jenn Nahrstadt is a friend of Q Place and regular contributor to On Q.