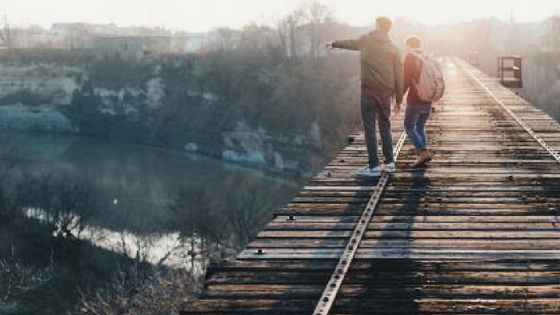 Is this your story? What you actually CAN do when church alone won't reach your friends for Jesus
For many years, Mary lived in a small community in northern California with friends she had grown to know and love through countless conversations on the sidelines of kids' soccer games, baseball games, field trips, coffees, parties, and PTA meetings. They were neighbors, educators, coaches, or parents of her three children's friends.
Most of them were not Christians.
Church, of course
On many occasions Mary had invited several of them to attend her large church in the adjacent community. The church was known for:
excellent sermons by a gifted teacher
great children's programs
a talented worship team
No, thank you
And yet it held no appeal for those she invited. Most of them graciously smiled and declined her invitations. End of discussion.
But, periodically, surprisingly, an invitation would be accepted
Each time, Mary was convinced that once they came, he or she would begin to attend regularly and learn what it meant to be a Christian. The Sunday messages were so compelling that Mary thought a decision for Christ would be made within weeks or months of that first visit. Someone would give a testimony in the worship services confirming a typical scenario of coming to her church and meeting Jesus there.
Unfortunately, a changed life was not the result
Was Mary a failure?
Were the odds just against this happening in her secular community?
Why would Mary's friends come once or twice and never come back?
So she asked them. And here are the reasons they included:
The sermons didn't address their particular questions about God
They felt like an outsider
It just didn't seem relevant to their lives
Too busy–was it worth investing their time to attend when they weren't even sure there was a God worth worshiping?
Not wanting to throw in the towel
Mary wouldn't give up that easily. She loved her friends and wanted them to experience the same life-giving power that her faith provided her.
A common misstep
Occasionally, Mary was able to have a spiritual conversation with her friends over coffee or lunch. However, these were few and far between. And it seemed it was much more important for her to talk about God than it was for them! Mary would be so excited to have that one conversation of the year about God that she would usually "blow it" with her overwhelming enthusiasm to download everything they should know about Christianity in one sitting.
A better alternative
Then she spoke with two other friends about the possibilities of starting a discussion group for spiritual seekers in their community. They started praying about who to invite and when to start.
"Spiritual seeker?"
Mary used that term loosely. Most people she considered inviting were actually not seeking anything spiritual–they were skeptics more than seekers. But God placed them on her heart.
The big experiment: Would it be possible to have on-going spiritual conversations with her friends?
Mary and her two other friends ended up inviting thirty women to join them at Mary's house to check out the possibility of having a spiritual conversation group, which they described as "a nonthreatening place to have conversations about God."  They used the book How Does Anyone Know God Exists? written by Gary Poole, one of seven books in the Tough Questions discussion guide series designed specifically for skeptics and spiritual seekers.
So much has happened since!
Each person who came back in subsequent weeks–including Mary and the two women who had initiated it–was profoundly touched by this life-changing experience as God guided the group through their discussions about faith related issues:
Each person's understanding of God deepened
The group grew to know, love, and respect one another
Some participants who hadn't known what it meant to be a Christian, began to understand and admit that they were sinners who needed a rescue plan
Many who considered themselves Christians, but had never invited Jesus into personal relationship, became true followers of His
Others, with no background at all in Christianity, decided to become followers of Jesus because of the genuine love they received from the group.
Can you relate?
Mary's story is a common one!
Do you, like Mary once did, think that you have to point someone to church so that someone else can point them to Jesus Christ?
Do you know how to point your friends to Jesus without bringing them to church?
Do you think you have to have all the answers to point someone toward God and defend the Christian faith in order for them to come to believe?
What about this?
Welcoming others, asking good questions, listening, loving, and when appropriate, sharing your own faith story will create an effective bridge to connect with people who are distant from God and disinterested in the Bible! Please let us know if you'd like to know more!