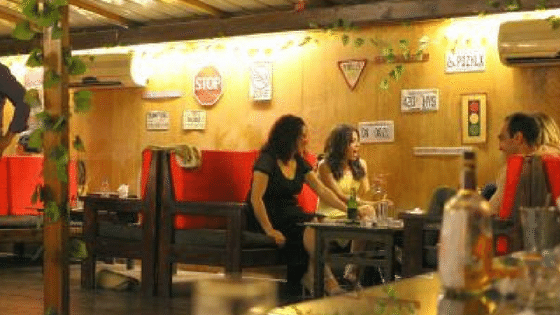 "The Son of Man has come eating and drinking, and you say,
'Look at him! A glutton and a drunkard,
a friend of tax collectors and sinners!'"
~Luke 7:34
____________________
I don't know what your favorite Scripture is, but this one is mine! You see, I've always been amazed at how counter-cultural Jesus was. That is, he almost always does the exact opposite of what religious people think he should do. Back then and also today.
I'm not sure if you've noticed, but we have a lot of religion and a lot of Christians hanging around everywhere. Some people still think America is a Christian nation because we have so many who would at least acknowledge some kind of belief. So with all of us "followers of Jesus" you would think non-Christians would love us.
But that is not the case.
Just for kicks, take a moment to Google "Christians are" and see what comes up. Not so good, right? Now Google, "Jesus was."
Totally different. 
So how come Jesus doesn't get tagged with all the negatives we do? Well, simply this: Jesus hung out with people we don't, and he must have eaten a lot because the word on the street was that he was a drunk and a glutton, a friend of tax collectors and sinners. Yes, Jesus had some enemies (the religious people), but the peasants, prostitutes, plumbers and publicans seem to have been really drawn to him.
To put it simply, the least religious loved this non-religious rabbi.
Why did people call him a "friend of sinners?" Because he simply ate and drank with them.
Just like Jesus.
"The Word became flesh and made his dwelling among us. We have seen his glory, the glory of the one and only Son, who came from the Father, full of grace and truth" (John 1:14). This is the story of Jesus in a nutshell, but it is also so much more.
It shows the missiology of Jesus—why and how he came to us.
It shows the sociology of Jesus—how he postured himself, full of grace and truth, among us.
It is the backdrop for all evangelism—it shows the power of being full of grace and truth.
Thus it forms the theological idea of what God wants us to do—that we model the incarnational way of Jesus.
Permission granted!
Being incarnational is your new permission slip to define holiness differently than you might have understood it up to now—as separating yourself or avoiding the world. Instead, we let Jesus define holiness as living set apart while we live lives that are deeply entrenched in the normal affairs of life.
And he's praying for you
As Jesus prayed for his would-be world changers in John 17:15, "Father, I do not pray that you take them out of the world, but that you protect them from the evil one."
~Hugh Halter
Friend of Q Place
From his book Happy Hour, Etiquette and Advice on Holy Merriment

Used with permission