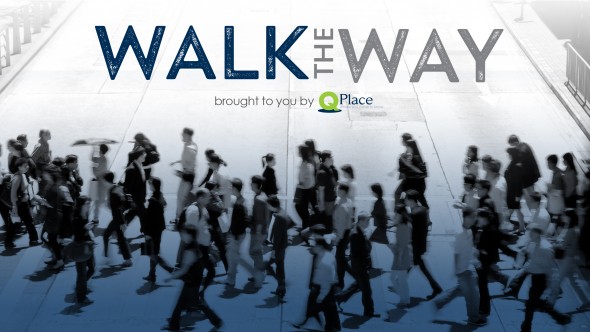 On the Radio this Week – Walk the Way
This is Walk the Way, brought to you by Q Place, I'm Jeff Klein. And I'm Pam Klein.
My summer book club just read a lovely novel about a French bookstore owner who sells books from a floating barge on the Seine river.
But he's gifted. Jean Perdu can literally prescribe just the right book for anyone to help mend their broken hearts and souls. Of course, the only person he can't heal is himself, but you'll have to read the story for yourself to find out more.
Among all the things I enjoyed about this book, I found the wisdom dispensing protagonist fascinating because of how well his character illustrated with everyone who left with just the right pile of books—that listening is so much more than just opening up our ears.
It involves all our senses.
What do we see as someone is sharing with us?
What do they do as they're talking?
What aren't they actually saying?
Maybe what we call intuition is just good listening—with all our senses turned on.
For more—go to QPlace.com.
_______________________
Inspired, blessed or challenged by Q Place's Walk the Way radio minute? Ask your local Christian radio station to add Walk the Way to their program line-up! And make sure to check out the Walk the Way Facebook page. You can join the community there for daily, vibrant spiritual conversations. We hope you'll catch Q Place…on the radio!