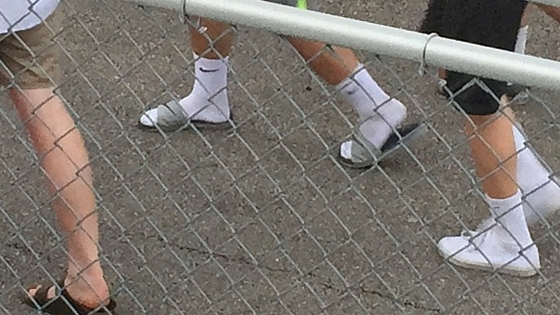 Before you hit the ground running.
I'm not a morning person. But there's something about summer that gets me up and moving. I love the warmth and the light. It's my season. (Don't want to even think about the fact that it's just about half over!)
And this summer, I've been trying something new. Every day. Well, certainly trying every day. Old habits die hard. I'm a doer. Doers do. But before I hit the ground running to do all my doing, I'm attempting to have a conversation with God so that I can give Him my day. 
A day, actually, that He laid out for me.
Psalm 139:16 reminds us that every moment of our lives was laid out by our heavenly Father before a single day had passed, and I am beginning to understand more how this daily check-in with Him opens my eyes to what He has already planned for me.
What has He planned for me to notice? Be part of? Who has He ordained that I will talk to? Connect with? What specific thing does He want me to get done? What about you? Unless we spend some time just to be with Him, we just may miss it.
So what do you think? Ready, like me, to begin to break the habit of just jumping in to all your "doing"? Start your doing with a conversation with God and ask Him what He has in store for you today.
Before you hit the ground running.
Pamela Klein
Editor, On Q