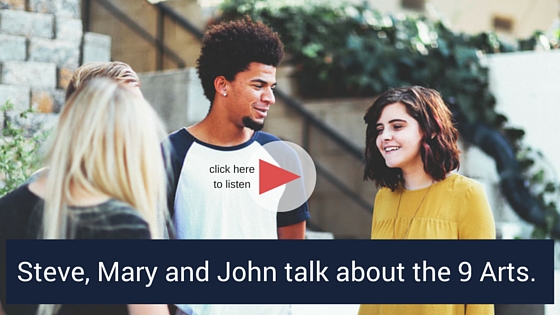 Just this week, Q Place President, Mary Schaller, and former Q Place National Field Director, John Crilly, had a blast talking with host Steve Brown on his program, Key Life, about the 9 Arts of Spiritual Conversations.
The shared passion of Key Life and Q Place is obvious: the radical grace of Jesus changes how we love and evangelize! Steve Brown wholeheartedly believes that when any one of us experiences the freedom and joy that comes from realizing that "God's not mad at us," it's just plain normal to want to share it! But Steve was especially jazzed with Mary and John's message that "being normal" and doing what Jesus did is the best way to share!
Listen here for just how normal it is to share the gospel through a loving friendship—even when people don't share the same beliefs!