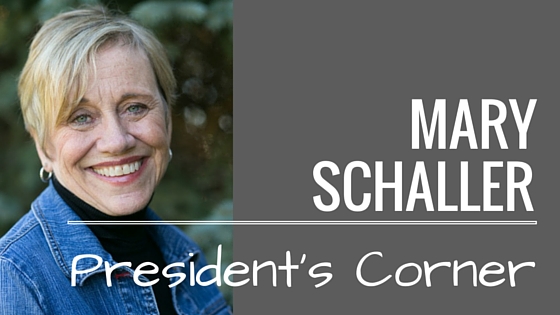 In the western suburbs of Chicago, I am getting ready to start a new Q Place! Since I travel and split my time between two homes, it has been a challenge to see how to do this.
Impossible? Not for our awesome God. He has put a plan together that takes into account my unique circumstances, and He is enabling it to happen!
Here's how it's unfolding. My friend Laurie has been praying for specific neighbors and friends to come to know Jesus. Laurie introduced me to Sally, a friend from her church. Sally and I discovered that we have a lot in common, and we were all quickly confident that we wanted to start a Q Place together.
A few weeks later we met to discuss how we could start our Q Place. We shared the names of neighbors, co-workers, and friends who might come, and we also shared our fears and concerns about embarking on this adventure. We all took good notes and we're praying daily for each other and the people we will invite. In June Laurie, Sally, and I will be in a Q Place coaching group, meeting with three other triads who also want to start groups. Since we're meeting through video conference call, I can be in Sandpoint, my summer home, and still grow and prepare together with Laurie and Sally!
In the first chapter of the Gospel of John (1:41-42), Andrew decides to follow Jesus. Then, right away he finds his brother and tells him, "We have found the Messiah," and he brings him to Jesus.
Are we bringing our friends and family to Jesus? Is it one of the first things we do? It seems hard sometimes in the middle of our busy lives, but God always shows us a way. Pray that God would use our resources and support to help many more followers of Jesus bring their friends and family to Him.
Grateful for your faithful prayers,
Mary Schaller
Q Place President