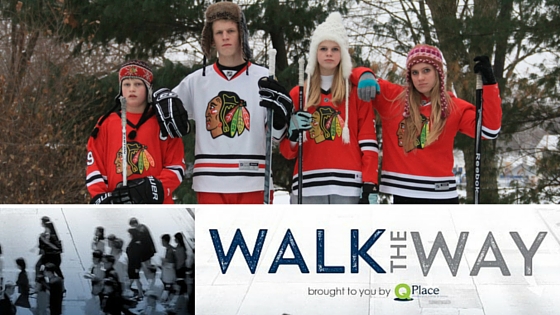 On the Radio – Walk the Way
This is Walk the Way. Brought to you by Q Place. I'm Jeff Klein.
When all of my kids "ganged up on me" to convince me to go out to our backyard rink for one of our last family hockey games of this short winter, I looked at them cross-eyed.
I just didn't feel like it.
But they persisted. And I gave in.
You know why? Because I value spending time with them. And we all love hockey! They know I share their heart for the game.
So I got off the couch.
I think God often responds in a similar way to our requests that share His heart.
For instance I know God wants every single one of his children to come to a saving knowledge of Him. This is very much on His heart.
But how often are many of us actually sharing God's love of that game?
For this reason, God is more than ready and willing to get up and skate with us. He wants all His kids.
Learn more about prayer for the sake of the salvation of our friends and neighbors at Qplace.com/walktheway.
______________________________________
Inspired, blessed or challenged by Q Place's Walk the Way radio minute? Ask your local Christian radio station to add Walk the Way to their program line-up with just one click! And make sure to check out the Walk the Way Facebook page. You can join the community there for daily, vibrant spiritual conversations. We hope you'll catch Q Place…on the radio!