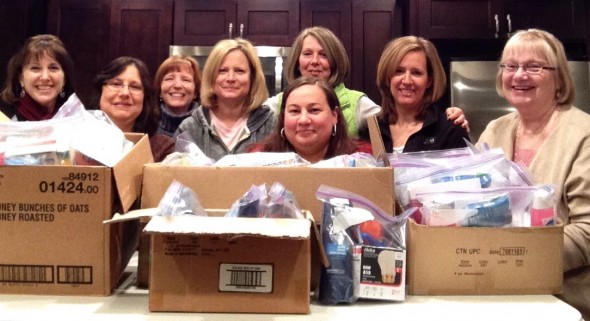 Toilet Paper. Really? Sharing Jesus.
I love how often God shows us that He isn't limited to words—or our best laid plans—to get His message delivered to those who need to hear it. This is the story of how God used a roll of toilet paper in a ziploc bag to share His love.
When Molly Scott of Cumming, GA, began facilitating a women's small group from Browns Bridge Church in August 2014, she knew that one of the suggested activities for building community was finding a way to serve together. After discussing various opportunities, the group determined they wanted to help seniors. So Molly went to the county's senior services department. There she met Jim Yarbrough, who oversees volunteer efforts.
Jim mentioned during their conversation that of the 200 seniors in the county who qualify for Meals on Wheels, 40 of them were categorized as high risk. Molly remembers Jim's heartfelt concern as he said, "I don't know how they make it each month. Many of them are homebound." As their conversation concluded, he said, "Those people sure could use your support."
Molly took that information back to her group and together they brainstormed about what their pooled resources could supply for those 40 seniors. The group of ten, known as The Princess Prayer Warriors, made a one-year commitment to create monthly care packages that would be delivered by Meals on Wheels volunteers.
The only catch? They weren't allowed to include anything about Jesus in the care packages. Because Meals on Wheels is federally funded, the group could only "officially" tend to these seniors' physical needs.
Each month, they strategized about what they could cram in their chosen delivery method—a gallon-sized ziploc bag.
Throughout the year, together they filled bag after bag with a roll of toilet paper, a can of vegetables or fruit, chapstick, lotion, a light bulb, a pack of gum, a flashlight, batteries, shampoo, a bar of soap, deodorant, bandaids, trash bags—whatever they could find on sale or through the local grocery store's "buy one, get one" promotions. Also included in each care package was a handwritten note with a message—"Have a great day!" or "We're thinking of you!" or "Hope this warms your tummy!"—simply signed, "Browns Bridge Church women's group."
The impact of this group's serving together was evident. Jim was greatly encouraged to see this group of people he cared deeply for receive consistent support. The group's commitment also caught the notice of Judy Theilman, director of the Forsyth County Senior Services Department. In fact, she took time to thank the group for helping the department live out its mission and presented the Princesses with a plaque.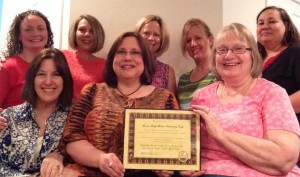 There is no doubt that serving together can create impact—both for those who are serving and those who are being served. But what I love about this story is that God is at work changing lives even when it might seem to us that all we're doing is providing some ziploc baggie care packages with toilet paper inside.
 Molly and her Princess Prayer Warriors never actually met the Meals on Wheels volunteers who delivered their care packages, they never got to meet the 40 homebound seniors who received them, and their group never met Jim or Judy; but what I know is that Jesus delivered His message of love through many different people who ended up serving together.
Jenn Nahrstadt
Friend of QPlace