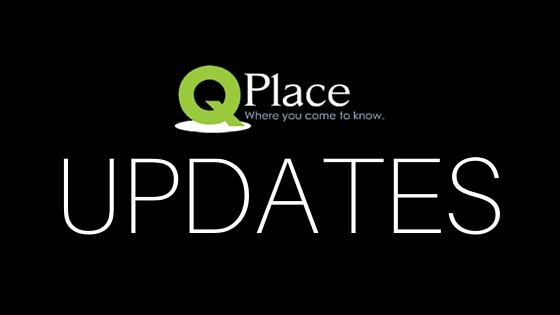 How to Start a Q Place and Jesus 3:12
The How to Start a Q Place updated edition eBook is here!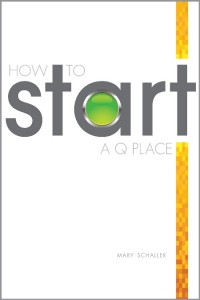 The eBook is here and available for sale through our web store! It is also free through Qplus or Qplus church membership.
Stay tuned for the hard copy release. It's off to the printer and due to be ready by March 1!
Jesus 3:12
Starting a Q Place ministry in a church requires skills, commitment, community, and accountability. In the spring of 2015, Q Place developed a pilot structure to support churches. We called Jesus 3:12—three close followers of Jesus in a church as the core of a group of twelve who would start Q Places. In these weekly Jesus 3:12 pastor cohort meetings, we have walked alongside pastors with encouragement and coaching to help them understand how Q Place would work in their churches and help them implement it with their congregations.
Foster City, CA
Dan Reid was one of the pastors in the pilot cohort. He began implementing the Jesus 3:12 pattern at Central Peninsula Church in Foster City, CA, where he is the Community Life Pastor. In an effort to start Q Places with Christians from all three church campuses, Dan selected three leaders from each one and got them together for an in person training last summer. Since then Q Place has continued to coach those three lead triads. Each triad is working toward beginning a Q Place within the next few weeks. Once these initial Q Places are launched, Central Peninsula Church will look at each campus for the next group of nine people to begin their Q Places.
Arlington Heights, IL
The church leaders at Southminster Presbyterian Church in Arlington Heights, IL, have also been part of a Jesus 3:12 pilot cohort. Southminster Presbyterian was experiencing what many churches are today—getting older and more internally focused. Their pastor, Steve Pierce, wanted to revitalize his church so he gathered a Lead Triad (a group of three core leaders who can start a Q Place ministry), and entered into a coaching relationship with Q Place.
Over the past two years, the church has preached on the 9 Arts of Spiritual Conversations, held multiple classes and trainings on the 9 Arts, hosted a Q Place workshop, and trained a number of initiators in how to start a Q Place. The church has now started a number of Q Places—one only a month or so ago in the Historical Society in Arlington Heights. This week was their second meeting. Here is their report:
I'm writing to let you know what a success we had tonight. We had four new people come. That makes a total of nine new participants, along with the four facilitators. There was general agreement that this type of experience is so needed. We discussed the problem of evil and suffering. People shared their views and then we showed a short video in which several different people shared their opinion about suffering and evil. Then we had more discussion. When you hear the stories of the people God brought, you really start understanding the need for this type of group. God is answering our prayers.