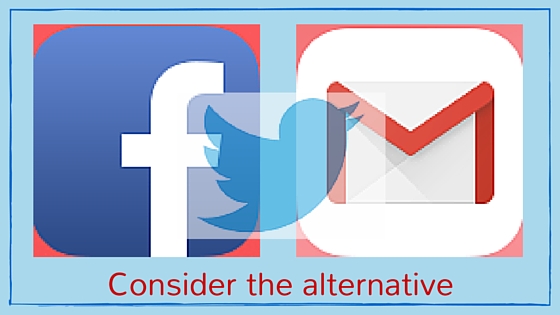 One glance at your own Twitter or Facebook feed and you'll note the increasing frequency of complex personal, political, and religious conversations. There's a lot happening in our world today—yes, so much to talk about. But is "online" the best place for this dialogue?
In an interview with Barna research, Q Place President Mary Schaller addresses this growing practice:
Barna Group: Over the years, Barna research has charted the rising occurrence of spiritual conversations happening online, especially among the Mosaic generation (young adults). What do you see as the advantages and disadvantages of spiritual dialogue in the digital realm?
Schaller: The obvious advantages to digital spiritual dialogue are its convenience, flexibility, accessibility, and anonymity.
Yet our culture is caught in a problematic paradox: Despite the increasing digital interconnectivity, people continue to grow more socially disconnected and lonely because most of the conversation is superficial. Can you have meaningful, life- changing digital conversations and relationships? I believe to a certain extent you can, but they don't take the place of being in the same room with people. That's why people still travel so much for face-to-face meetings with co-workers, and to get together with family and friends.
As far as the disadvantages, there are implicit dangers of having eternity-affecting conversations in a virtual world. Do people really know who they're talking to on the other end of the conversation? Can you trust each other with so many relational cues missing? Ultimately, online relationships need to be scrutinized and can only be fully validated in person.
God knew we needed a face-to-face human encounter with Him and others. That's why the Incarnation—God becoming man—is so powerful. We still long for the physical presence of God, others and community, and our digital relationships will never satisfy that longing. Perhaps we are "hard-wired" with that need for the physical presence of others. (To read Mary's entire interview with Barna, click here.)
This hard-wired need for the physical presence of others is just one reason why Q Place believes in actual place—physically being in the same space with others for our mutual growth, understanding, and discovery.
Face-to-face communication allows us to:
Learn more through body language. Did you know that human communication consists of 93% body language and only 7% of words? (Body Language, James Borg, 2009)
Demonstrate value. When we "show up" for someone, we are telling them they are important enough to show up for!

Build relationships.

In a survey by Forbes that spoke to 760 business executives, 84% preferred face to face communications. Out of those, 85% said their reason was that it builds stronger, more meaningful business relationships. Respondents of the survey also said face to face meetings are best for persuasion (91%), leadership (87%), and engagement (86%)

Minimize Misunderstandings. How many times have you been misunderstood in an email or by a Facebook comment you made? Clarification comes easiest when we can look someone else in the eye and explain or ask for forgiveness.
So in a world of complex and often charged virtual interchanges, what if you started a face-to-face discussion with people who believe differently?  Rather than being charged, complex, or distant, Q Place discussions are relational, open, and safe. To explore how that can happen, check out How Q Place Works at QPlace.com.
Pamela Klein
On Q Editor