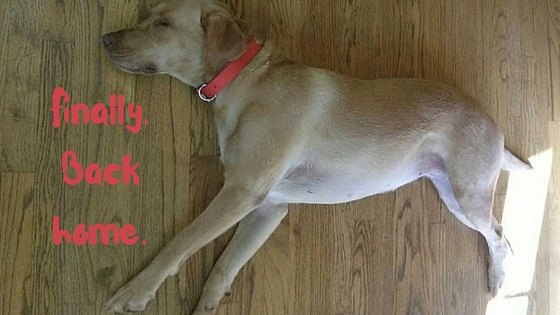 On the Radio – Walk the Way
This is Walk the Way, brought to you by Q Place, I'm Jeff Klein. And I'm Pam Klein.
When the phone rang with the news that their dog, Dakota, had found her way back home after being lost in the woods, my friend, Jenn, and her husband, Bob, cried tears of happiness. Her 40-hour disappearance in an unfamiliar area thick with coyotes and other dangers had made them heartsick with worry. It didn't matter that she was dirty or that she might need a trip to the vet–they welcomed her home with open arms.  
Jenn told me that Dakota's story reminded her that God feels the same way about us.
He doesn't care that we're dirty, scarred, or that the fears that caused us to run away from Him made His heart ache–He just wants us to come Home.
He's waiting with open arms.
And precisely how God welcomes us, is how He wants us to welcome someone who doesn't yet know His great love.
Tell us who you feel led to welcome today on facebook.com/walktheway.
_________________________________________
Inspired, blessed or challenged by Q Place's Walk the Way radio minute? Ask your local Christian radio station to add Walk the Way to their program line-up with just one click! And make sure to check out the Walk the Way Facebook page. You can join the community there for daily, vibrant spiritual conversations. We hope you'll catch Q Place…on the radio!