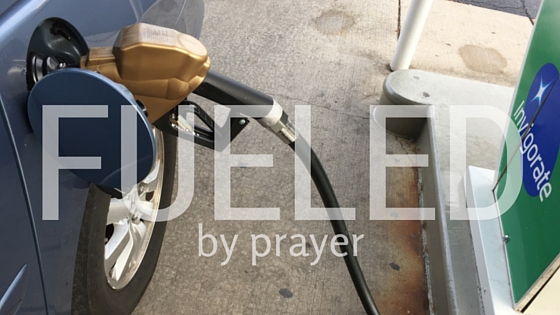 Q Place caught my attention in 2008. I had tried other evangelistic methods but nothing worked. A small group Bible study for seekers where they would be in the majority sounded so simple and yet so powerful. I joined the Q Place tribe in full force expecting great results for Jesus. Little did I know, that before I shared God with others, He had to strip away my biases, my prejudices, my Christianity ideals, my expectations….
I wanted success, where God wanted brokenness. I wanted to win souls for Jesus, where God wanted my surrender. I learned to step aside and pray, inviting the Holy Spirit to move through each person and circumstance. Through prayer I learned the unforced rhythms of God's grace and His relentless mercy.
Ironically, at about this time last year, I had given up on starting my own Q Place. I figured my job was only to pray for the Q Place people. Evangelism was not for me. So I prayed…
And then, God basically dropped a Q Place on my lap. Two friends who were seeking God got together and asked me if I could show them the Jesus in the Bible. Yes!
So with two of my church friends I started a Q Place at my house. My seeker friends invited their friends and we had a fabulous journey through Mark. Meanwhile, seeing their mothers' enthusiasm, their teenaged kids decided they wanted to learn about Jesus too. So they invited me to facilitate a Q Place for them. Yes!
Jack, who was invited to this Q Place, got so excited about what he was learning that he asked his mom, Carrie, to go to church with him. Carrie was so curious about what Jack was studying that she asked to join our ladies' Q Place. Not long after that she decided to get baptized and she asked me to do it. Yes!
Jack continued to come to the youth Q Place, but I was sensing him drift away slowly. I joined his mother in praying for him. His struggle was noticeable, but Carrie continued faithfully coming to our group and to church and praying for her son. To my total surprise, Jack texted me one day and ask me to "dunk" him. So with Carrie's help I baptized him. What a beautiful mother and son moment!
I know God works as we pray. As for me, I'll continue to do so.
Flavia Burrell

Q Place Prayer Leader