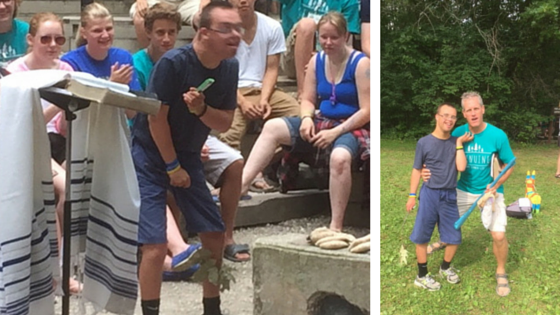 On the Radio – Walk the Way
This is Walk the Way, brought to you by Q Place, I'm Jeff Klein.
At the camp where I spoke a few weeks ago, one particular student was assigned his own counsellor to accompany him wherever he went. I'm not sure of his disabilities, but clearly he was different.
I have a disabled brother so I immediately thought, "I want this student to be welcomed and find a way to belong."
And God made it happen.
It was the end of the second chapel and I had just closed in prayer when this young man bolted from his seat and headed for the front, carrying a leaf and a harmonica.
His counselor was mortified and tried to get him back.
But it was okay. And my quick glance let the counsellor know it was. In fact, it was good. My new friend blow a beautiful tune on his harmonica while waving a branch with his other hand and then, he gave a SHOUT to the Lord.
The whole camp broke into applause.
That's what welcoming looks like.
For more on the art of welcoming, go to qplace.com/walktheway.
_______________________________________
Inspired, blessed or challenged by what you heard? Ask your local Christian radio station to add the Walk the Way radio minute to their program line-up by clicking here. And make sure to check out the Walk the Way Facebook page. You can join the community there for daily, vibrant spiritual conversations. Thanks for listening!