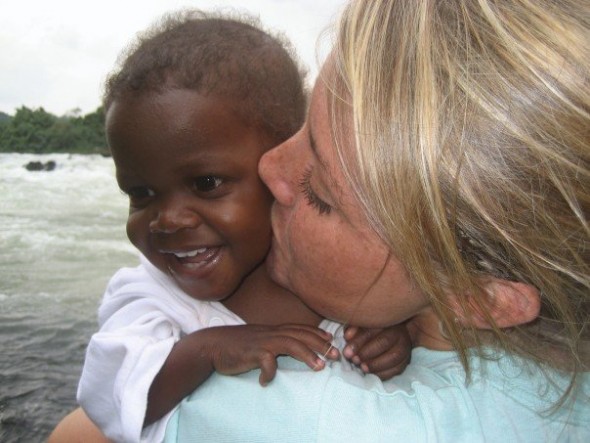 On the Radio – Walk the Way
This is Walk the Way, brought to you by Q Place, I'm Jeff Klein. And I'm Pam Klein.
Our friend, Jody, LOVES babies.
The store might be Babies R Us…but really, babies are Jody!
And while most of us would, indeed, feel for a sickly, malnourished boy sitting in mud and squalor in an African orphanage, Jody describes being DRAWN IN by one – She says when she noticed him she saw Jesus in his face.
That's when Jody asked permission of the director of the African orphanage if she could take care of him. He agreed and the little boy became her joy and focus the rest of that particular trip.
THEN Jody had the opportunity to return a few months later, this time longer, to love on him more. The child grew and thrived.
Once stateside the second time, Jody told some family friends his story and they began the process of adopting him! He now lives nearby; part of a family and Jody's life.
Noticing someone can lead to astonishing things!
Who can you notice today?
For more on the art of noticing check out www.qplace.com/walktheway.
________________________________
Inspired, blessed or challenged by what you heard? Ask your local Christian radio station to add the Walk the Way radio minute to their program line-up by clicking here. And make sure to check out the Walk the Way Facebook page. You can join the community there for daily, vibrant spiritual conversations. Thanks for listening!