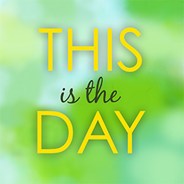 On the Radio – Mary Schaller
This Is the Day is a Moody Radio regular feature. The program's host, Nancy Turner, connects listeners with people—from authors to musicians—whose lives have been transformed by God.
Here at Q Place we are grateful that God opened up the opportunity for This Is the Day to connect with our president, Mary Schaller! Nancy Turner was interested in talking with Mary about her experiences with the spiritually curious and how each of us can also engage our unchurched friends in conversations about God and the Bible, in a safe and supportive environment.
We're part of Q Place because we understand that a growing segment of the population is not inclined to go to church or study the Bible. Well, today, On Q is thrilled to give you the opportunity to hear Mary speak more about how we can each be part of effectively engaging our neighbors.