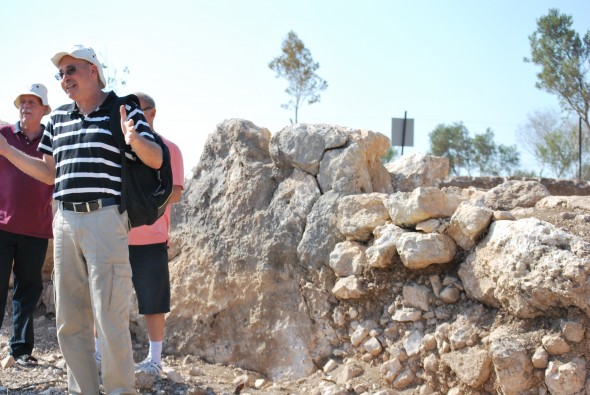 On the Radio – Walk the Way
This is Walk the Way, brought to you by Q Place. I'm Jeff Klein.
I've visited Israel a few times but my last trip outdid them all. The difference? My guide – one of the premier authorities on Hebrew and rabbinical connections to Christianity.
Journeying through the Promised Land alongside him set this experience apart from the rest.
Now follow me here: Everyday, all of us encounter dozens, if not hundreds of people on the journey of their lives.
We meet them at the coffee shop in the morning, on our commute to work, at the gym while we work out. We connect on the sidelines or while dropping our kids at school.
Do you ever stop and wonder what any of them believe about God? Do you think they're curious about Him or have questions about faith? Where would they go if they did?
The data proves it's not to church. But you and I can be for someone what my favorite Israel guide was for me; someone to travel with as they explore faith, questions and doubt.
Become a guide. Check out the Nine of Spiritual Conversations at qplace.com/walktheway.
________________________________________
Inspired, blessed or challenged by what you heard? Ask your local Christian radio station to add the Walk the Way radio minute to their program line-up by clicking here. And make sure to check out the Walk the Way Facebook page. You can join the community there for daily, vibrant spiritual conversations. Thanks for listening!