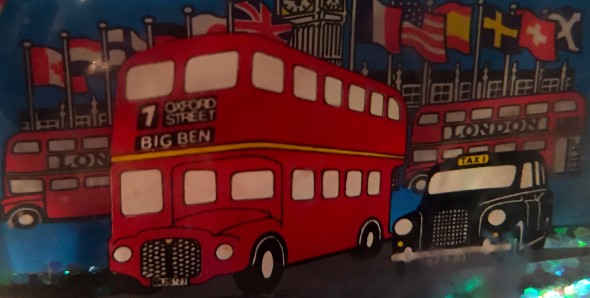 Traveling to an unfamiliar place is exciting, but a little intimidating. A multi-billion dollar tourist industry has been designed to cater to the traveler who is ready to discover new places but needs the help of people who are familiar with the chosen destination.
If there's a group traveling together, a good travel agent will often arrange for a knowledgeable tour guide, a skilled bus driver, and a bus to travel to the places you'll see. In this way you can maximize the enjoyment of your experience, seeing the best sights and learning a lot more. It's often more fun and less stressful traveling together when everyone can rely on the tour guide, the bus driver, and a safe vehicle to take you where you want to go.
What if facilitating a small group for spiritually curious people were a lot like taking people on a traveling bus tour? But instead of being like a tour guide—expected to have all the knowledge about the various topics the group would discuss over time, operating as a mini-teacher in the group—the facilitator is more like the bus driver, skilled in minding the rules of the road and keeping those on board safe.
This is a change from how we usually think. In this tour bus analogy, it would be natural to identify the small group facilitator as the tour guide. Yet ordinary Christians are likely to see that role as frightening, and if they do take that role, the result is usually not compelling for the participants in the group.
So if the facilitator is the bus driver, then who is the tour guide?
The Holy Spirit claims that role, telling the bus driver where to go and when to slow down so that the group can take notice of something important. The Holy Spirit knows exactly what participants need next in their spiritual journey. He is the one guiding the group, showing what there is to learn about God and the Bible along the way.
Unlike people on a bus tour, though, participants in this kind of small group don't necessarily recognize the direction and role of the Holy Spirit. That's one reason why it's much more effective to start a group with three "bus drivers" instead of just one. As a triad, you seek guidance from the Holy Spirit together, and He works through all three of you to facilitate the group.
Have you considered facilitating an ongoing spiritual conversation group (also known as a Q Place)? Check out the four learning modules on Facilitating within the Beyond the Basics series of The 9 Arts of Spiritual Conversations to learn more and become a "bus driver" for those who are spiritually curious, taking them to the most important destination of all: a relationship with God through belief in Jesus Christ.
Mary Schaller
Q Place President