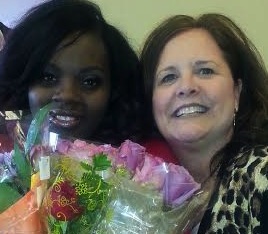 Be Careful What You Ask for!
My story might be similar to many of yours.
For some time, God had been breaking my heart for those around me whose economic circumstances were different from my own. But I just didn't know what to do about it. My church family has a strong, beautiful ministry heart and was reaching out to some lower income communities, but I lived in the opposite direction of those and the location made involvement a challenge for me. My heart remained broken and I continued to feel the nudge to enter in. I just didn't know where to begin. So I prayed.
Within a week, I noticed an article posted by an organization I was very familiar with, announcing that they would be organizing a Christmas party for some families in a nearby subsidized housing community. I decided that buying and wrapping some gifts for a family in need was the very least I could do. So I did.
At the time, I had no idea this was the very moment that God began to answer my prayer, nor did I know my own adventure of a lifetime was about to begin!
The Christmas party came and went, but soon after I discovered that all that holiday fun wasn't just a one-time touch for this organization and that particular neighborhood. Each month they also held a Mom's Night Out for the ladies. "Coincidentally," this night "happened" also to be the night I met with my community group, a small group of women I meet with weekly to study the Bible together and share life.
It wasn't long before my community group decided that they wanted to come alongside both this organization and the women it supported by watching the kids for them during their monthly night out. We started babysitting! And the moms really had a night OUT!
The moms and their precious children are like family to all of us now. And to say it's my most joyful night of the month is an understatement.
All because I prayed.
But isn't it like God to keep giving us more?
Not long after our kid watching nights started, I met a young single mom of three rambunctious boys who had tried several times to make it through cosmetology school but was thwarted by one thing or another. She had recently applied and been accepted—again—but again, logistics of daycare and transportation were hurdles to overcome. I thought to myself, Well, God has blessed me with a car. I can help! So I offered.
Fast forward six months, and I experienced the happiest graduation celebration I have ever had the honor of attending! I can only say that this is true: Be careful what you pray for! You may just get it! Along with all the joy you can handle!
Teri Dykhuis
Q Place Catalyst