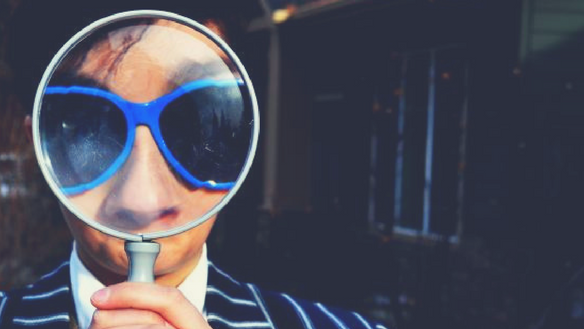 Do you think you need to have all the big answers?
Here's a radio-minute that aired nationally this week on Q Place's Walk the Way:
This is Walk the Way, brought to you by Q Place, I'm Jeff Klein. And I'm Pam Klein.
Not too long ago there was a pretty funny commercial running for the quiz show Jeopardy.
It opened with a kid asking her dad where babies come from. The dad is at a loss for words, and fumbles for an answer.
Next, a congressman in front of the press, is asked to explain his spending on travel for the past year. He has no answer.
Finally, a wife appears, dressed for a party and asks her husband the question of all questions: "Do I look fat in this dress?"
Then the announcer says: Jeopardy, where some questions are harder than others.
This commercial reminds me of how many Christians approach questions: We think we need to have all the big answers.
But what if we could learn to just ask questions and join in the conversations toward the answers?
For more on asking good questions and how to care for others as they explore the ones on their hearts, download our free devotional at walkthewayradio.com.
___________________
Inspired, blessed, or challenged by Q Place's Walk the Way radio minute? Ask your local Christian radio station to add Walk the Way to their program line-up! And make sure to check out the Walk the Way Facebook page. You can join the community there for daily, vibrant spiritual conversations. We hope you'll catch Q Place…on the radio!