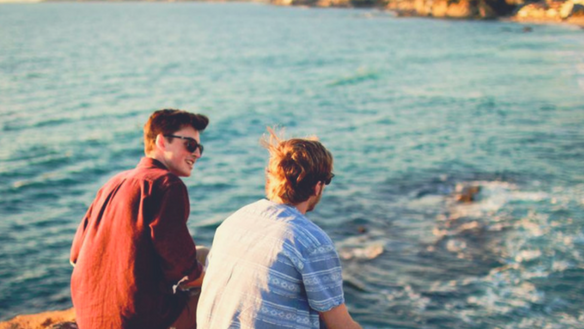 You can be someone your friends turn to.
Here's a radio-minute that aired nationally this week on Q Place's Walk the Way:
This is Walk the Way, brought to you by Q Place, I'm Jeff Klein. And I'm Pam Klein.
The young man stood up at the Easter sunrise service and began to share the story of why he wanted to renew his vows of baptism.
The son of two Catholics, he was dutifully baptized, but, as he grew older, he often wondered if that was literally the only time he had been inside a church—no one ever took him or read him the Bible that he'd been given at that time.
Eventually, after college, when adulthood and life began to throw him questions he could couldn't understand, he turned to a friend's family, saying that something about both his friend and his friend's family was the most compelling and beautiful something he had ever seen and he just knew he could trust them with help.
It was then that he was reintroduced to the Jesus of his baptism.
It's exciting! You can be for someone what this family was for this young man! Download our free devotional to help you at walkthewayradio.com.
________________
Inspired, blessed, or challenged by Q Place's Walk the Way radio minute? Ask your local Christian radio station to add Walk the Way to their program line-up! And make sure to check out the Walk the Way Facebook page. You can join the community there for daily, vibrant spiritual conversations. We hope you'll catch Q Place…on the radio!