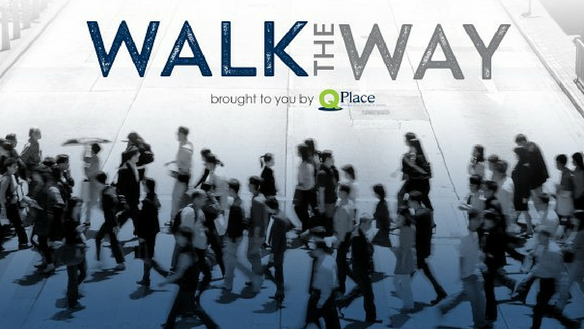 On the Radio – Walk the Way
This is Walk the Way, brought to you by Q Place, I'm Jeff Klein. And I'm Pam Klein.
If you're hoping to walk the way by entering into spiritual conversations with a group of people who believe differently than you do, you'll want to take a few careful steps.
First, choose to meet at a time and place that accommodates everyone and is comfortable. Consider proximity and make sure the atmosphere is warm and friendly and conducive to  listening to one another.
Pray lots. Take the time to gather with the two or three other believers who are committed to being part of this group with you and pray for all the people who will be joining you in your group. God is happy you want to engage those who don't know Him in spiritual conversations. Invite Him in to the process!

Consider ahead of time what topics or readings you'll be centering your discussion on. God can be discovered in virtually everything — but narrowing your questions down could help facilitate good discussion.
Want to know more? Get some free coaching at qplace.com.
__________________
Inspired, blessed, or challenged by Q Place's Walk the Way radio minute? Ask your local Christian radio station to add Walk the Way to their program line-up! And make sure to check out the Walk the Way Facebook page. You can join the community there for daily, vibrant spiritual conversations. We hope you'll catch Q Place…on the radio!