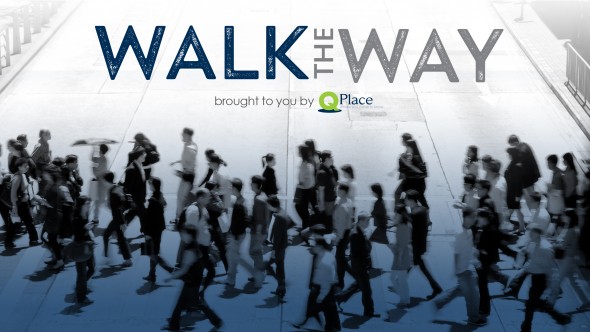 On the Radio – Walk the Way
This is Walk the Way with Jeff Klein. And I'm Pam Klein.
At about 8:30 every morning, over the top of my computer and out my front window, I see people from all walks of life heading to their English class at the church a few blocks down.
They are refugees– from Eretria and Congo and Burundi. Nepal, Burma and India. Iraq and Iran. Croatia. Thailand. Just to name a few.
Walking down the sidewalk in front of my house.
Refugees are, by definition, people who've been forcibly displaced from their homeland.
The literal and figurative road they travel—by foot, land, sea and air, from their country to refugee camps, to hopefully and sometimes eventually a new permanent place of residence, has become known as the refugee highway.
And, miraculously, it passes right through my town, on my little street, providing me with many new opportunities to love.
Who is your neighbor?
Looked out your window lately?
Who will you choose to love?
How would you say you're doing with the Art of Loving? This month, take our free assessment!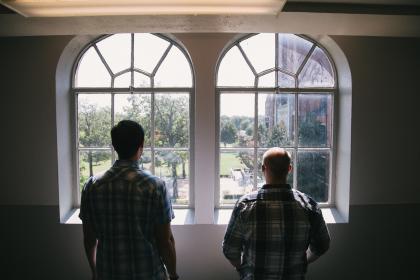 ____________________________
Inspired, blessed or challenged by Q Place's Walk the Way radio minute? Ask your local Christian radio station to add Walk the Way to their program line-up! And make sure to check out the Walk the Way Facebook page. You can join the community there for daily, vibrant spiritual conversations. We hope you'll catch Q Place…on the radio!