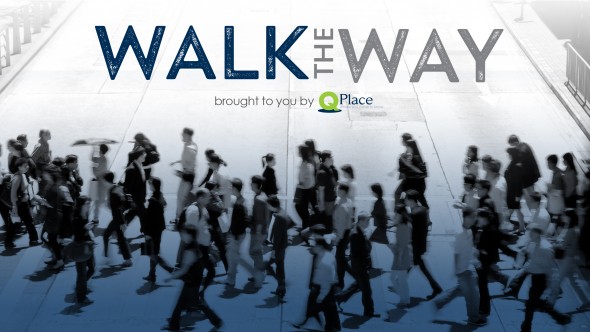 On the Radio this Week – Walk the Way
This is Walk the Way, brought to you by Q Place, I'm Jeff Klein.
Our friend, Charlie, talks about being a dorm parent in a school in Venezuela many years ago.
He was driving a 7-passenger van full of students back into the town where the school was located. A storm had just passed through and Charlie noticed a branch that had blown down, blocking the sidewalk.
At the same time, he also noticed a blind man walking down that sidewalk unaware of the fallen limb.
Charlie immediately stopped, helped the man around the obstacle and returned to the van, promptly forgetting what he'd done.
But someone who was in the van didn't.
Thirty years later, one of the young men who was riding in Charlie's van that day, credits that one incident to preventing him from throwing in the towel on faith and denying Jesus altogether.
One small act of noticing helped not only the blind man at the time, but someone else years and years later.
Open your eyes today and plant a seed of love.
Let's talk on facebook.com/walktheway.
_________________________________
Inspired, blessed or challenged by Q Place's Walk the Way radio minute? Ask your local Christian radio station to add Walk the Way to their program line-up! And make sure to check out the Walk the Way Facebook page. You can join the community there for daily, vibrant spiritual conversations. We hope you'll catch Q Place…on the radio!