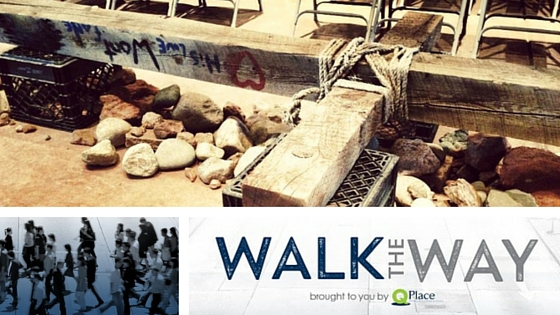 On the Radio – Walk the Way
This is Walk the Way, brought to you by Q Place, I'm Jeff Klein.
In the midst of the flashing lights, blaring music and hype of the convention, the cross that lay on the center of the stage with a single candle on it, stood out, calling out to everyone in the arena.
I had just spoken to students at a youth conference but I knew that my words were an inadequate substitute for what they could only experience if they'd spend time dealing with the cross.
The cross of Christ calls out: begging us to understand what Jesus did to pay the price for our sins, begging us to understand what He did on our behalf.
But do we fully understand?
Isaiah says: He was pierced for our rebellion, crushed for our sins – beaten so we could be whole – whipped so we could be healed.
Once and for all, the cross exposed the sin and bondage of the world and covered it with the love of God.
Today is Good Friday. Will you let the cross speak to you?
Share what it says on facebook.com/walktheway
______________________________________
Inspired, blessed or challenged by Q Place's Walk the Way radio minute? Ask your local Christian radio station to add Walk the Way to their program line-up with just one click! And make sure to check out the Walk the Way Facebook page. You can join the community there for daily, vibrant spiritual conversations. We hope you'll catch Q Place…on the radio!