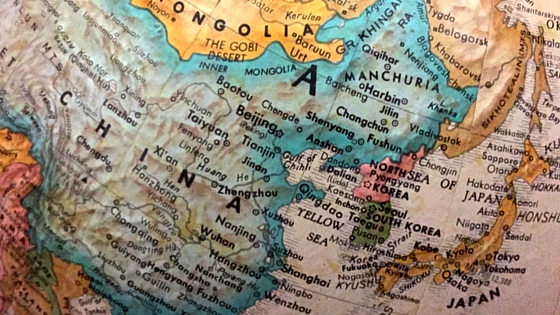 For two years Judy and a Christian friend of hers had used a workbook to lead a Bible study with some international women. Last fall, Judy and her husband learned how to start a Q Place, and then Judy shared what she learned with her Bible study co-leader. Together they decided to invite more participants to join them in a fresh re-start of their group, using Q Place's Bible discussion guide Mark: Discover Jesus. This is Judy's reflection on the first night:
Oh my! What fun we had! There were nine of us representing China, Korea, Japan, Togo, and the U.S., of course. When we were all seated and I looked around, my first thought was, "How in the world is this going to work?!" Everyone had a Bible in her own language in front of her. (One used the YouVersion app, which has lots of different languages and translations.)
Well, we just started in. I had someone read the first part of Mark chapter 1 and then I asked a few questions from the discussion guide so that we could discuss them. It was slow at first, but the questions made everyone start to think and comment on different aspects. It was so easy since no one was an "expert." When a different language was read, we all just followed along in our version. It really worked and they all got into it. By the end, we were all laughing! The Chinese gal who is living with us this month told me she has a Chinese/English Bible at her office and that although she's usually too busy, she sometimes reads it.
It was interesting how the girls who had previously been studying with us enjoyed the format so much more—opening the Bible instead of doing a workbook. One participant said she didn't know learning about Jesus could be so much fun!
The Holy Spirit is at work! Praise Him! Only God knows where each of these young ladies is and how to bring them to Himself.
Judy Collins
Shoreline, WA
Editor's note: Judy's husband, Chuck, has been mentoring a group of millennials who have become followers of Jesus, and now he is working with these young men to start Q Places of their own.