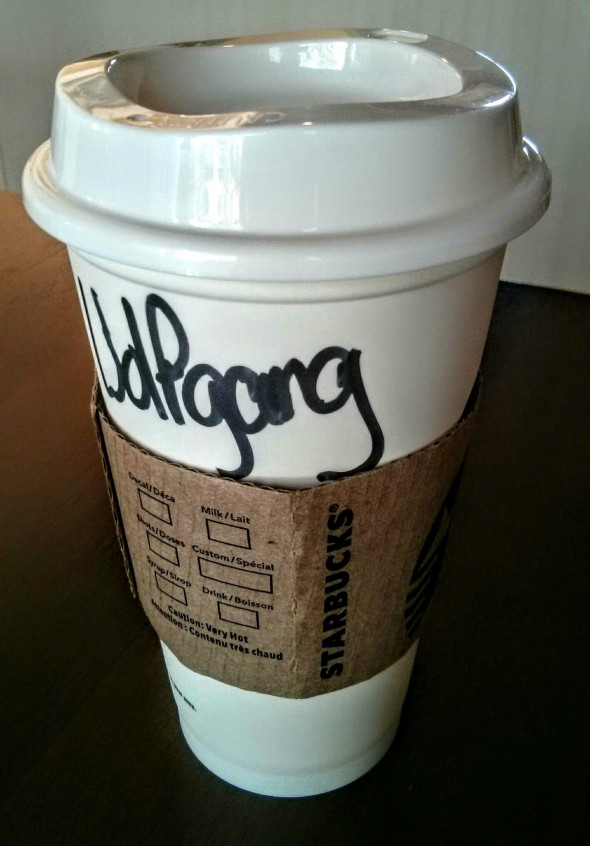 On the Radio – Walk the Way
This is Walk the Way, brought to you by Q Place, I'm Jeff Klein. And I'm Pam Klein.
When he walked up to the register, the barista greeted him and asked, "What can I get started for you?"
He replied: "a venti nonfat latte."
She marked the cup and then asked, "What's your name?"
Wolfgang.
After a few more interactions like that one, the barista cemented his name in her head, always greeting him by name. Similar 30-second encounters occurred for several years. Until one day the barista realized that Wolfgang had stopped coming altogether.
Fast forward a year. And there he was. Again. And the barista called out, "Wolfgang! Where've you been? Long time no see!"
He stopped in his tracks, incredulous. "How did you remember my name?"
The two laughed but then Wolfgang's tone turned serious. "When I moved here three years ago, I didn't know anyone. Coming in here and having you call me by name made me feel known and like I belonged."
All from a small act of noticing.
To learn more, go to www.qplace.com/walktheway.
_________________________
Inspired, blessed or challenged by what you heard or read here? Ask your local Christian radio station to add the Walk the Way radio minute to their program line-up with just one click! And make sure to check out the Walk the Way Facebook page. You can join the community there for daily, vibrant spiritual conversations. We hope you'll catch Q Place…on the radio!