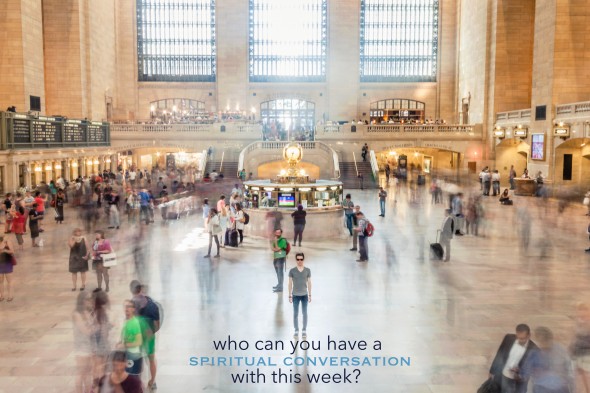 On the Radio – Walk the Way
This is Walk the Way. Brought to you by Q Place. I'm Jeff Klein.
In Lakeland, Colorado, Bear Valley Church has hosted an Awana Kid's Club for years on Wednesday nights.
And for years, parents have come, dropped off their kids and headed back home. Until recently.
That's when Pastor Jim Walters decided to invite some of the parents to stay around while their kids went to club.
He hosted them, along with some partners, and began simply having spiritual conversations. Toni was one of the parents who stayed around.
A single mom, Toni hadn't experienced too many 'positives' with the church. But after her first time deciding to stay and hang out with the group, she emailed the following to pastor Jim:
"That felt great! It was warm, engaging and open. The people were interested in what I had to say. I really liked that there was no one trying to hammer the Bible down my throat."
Toni was baptized a few weeks later.
You can do what Pastor Jim did.
Have a spiritual conversation with someone this week – learn how at QPlace.com/walktheway.
______________________________

Inspired, blessed or challenged by what you heard? Ask your local Christian radio station to add the Walk the Way radio minute to their program line-up by clicking here. And make sure to check out the Walk the Way Facebook page. You can join the community there for daily, vibrant spiritual conversations. Thanks for listening!