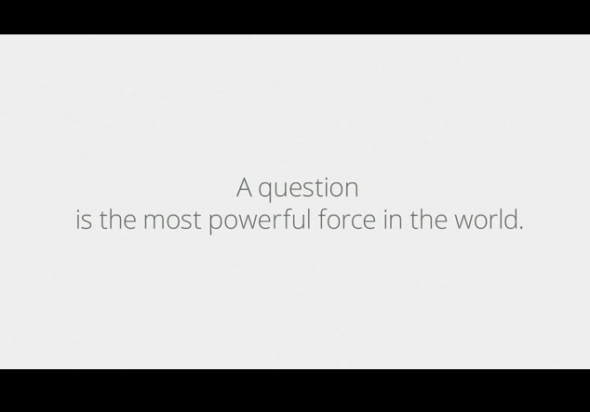 On the Radio – Walk the Way
This is Walk the Way, brought to you by Q Place, I'm Jeff Klein.
Have you seen the new Google Commercial? It begins with this: "A question is the most powerful force in the world."
It continues:
"A question can start you on an adventure. A question can spark a connection." And finally,
"A question can change how you see the world."
Have you thought much about the power of questions? Have you thought about their power when it comes to evangelism and disciple making?
What if Google's right?
What if right now, at this point in history, questions are more important than answers?
What if making disciples was simply about asking questions about God and Jesus and faith?
Maybe those questions would lead to conversations that would help us create connections with people we care about who believe differently than we do.
Google says a question can take you anywhere – What if the ones we ask had the power to take someone to peace, truth and eternity?
To learn more go to QPlace.com/walktheway
__________________________________
Inspired, blessed or challenged by what you heard? Ask your local Christian radio station to add the Walk the Way radio minute to their program line-up by clicking here. And make sure to check out the Walk the Way Facebook page. You can join the community there for daily, vibrant spiritual conversations. Thanks for listening!